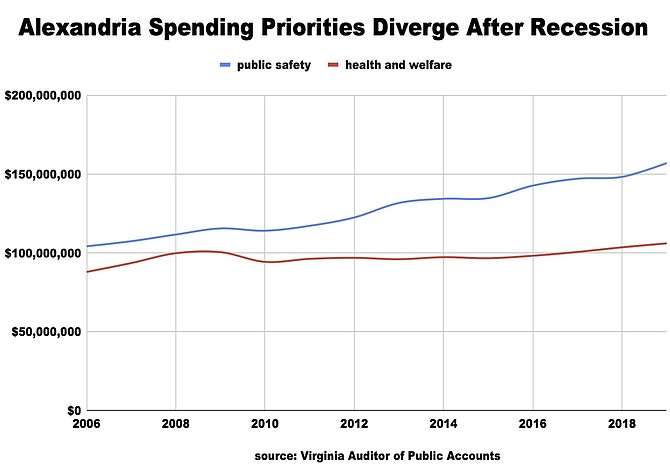 Stories this photo appears in:

Since the recession, funding has increased for public safety but decreased for social services.
Since the recession, spending on public safety in Alexandria has increased year after year. According to documents from the Virginia Auditor of Public Accounts, that category of government spending has increased 38 percent since 2010 as city leaders increased salaries for police officials and funded new positions at the city's emergency communications center. But during that same time, spending on health and welfare programs has increased only 12 percent. Spending on social services has actually gone down since 2010.