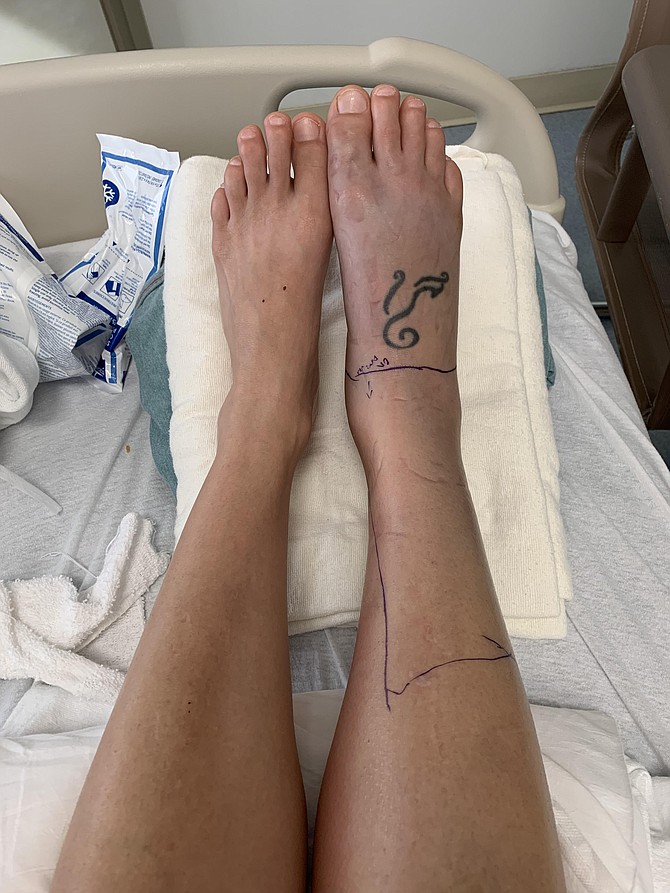 The swelling continued up the leg; pen marks helped show how the swelling was progressing over time.
Stories this photo appears in:
Advice from an Arlington resident and Virginia Herpetologists
It was a beautiful summer's eve in Arlington last July, and Sara Stepahin was walking with her partner to see fireflies at Fort C.F. Smith.