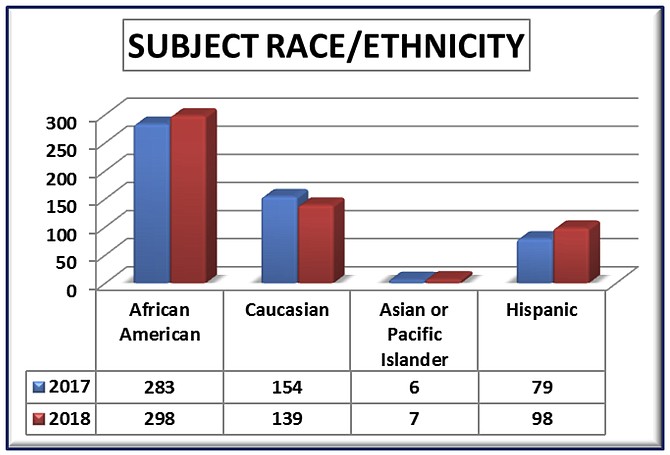 Montgomery County Police Use of Force Subjects' Race/Ethnicity.
Stories this photo appears in:

Police use of force incidents in Montgomery County involve African Americans 55 percent of the time, even though they make up just 19.9 percent of the population.
While protests spread coast to coast, and local law enforcement condemn the death of George Floyd in police custody in Minneapolis, data show that police use of force locally targets African Americans disproportionately.