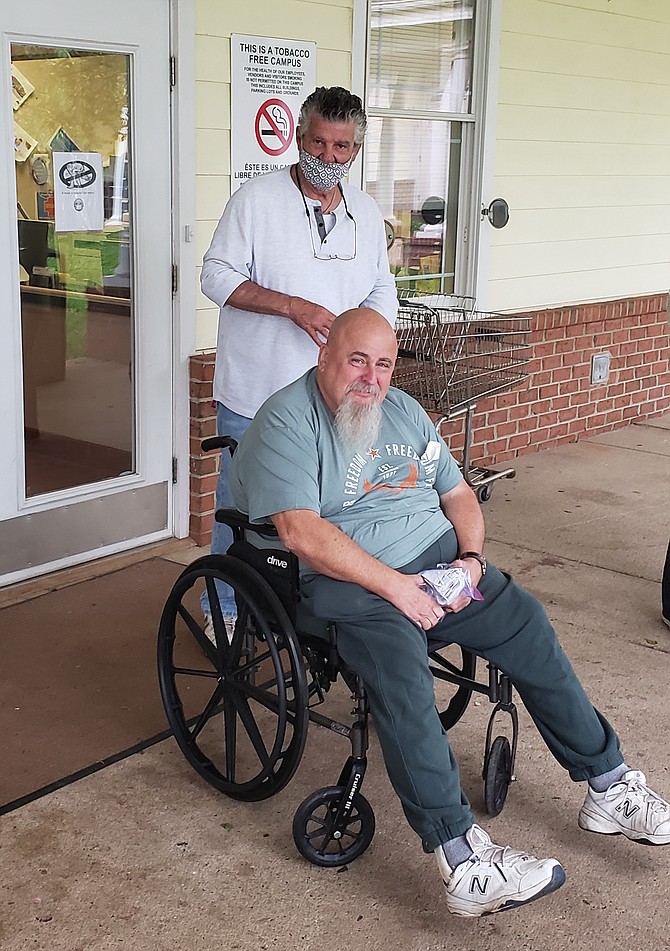 Stephen Safoschnik and Claude DeHart, on the day in May that they moved out of the SERVE shelter in Manassas and into their own apartments.
Stories this photo appears in:

During the Great Depression, they handed out coal and coats. Now, it's an array of services.
Ninety-five years ago, Northern Virginia Family Service handed out coats and coal in Alexandria. Today, the organization has a much broader mission and geographic reach throughout Northern Virginia and – in the face of the COVID-19 pandemic – an increased need for its services.