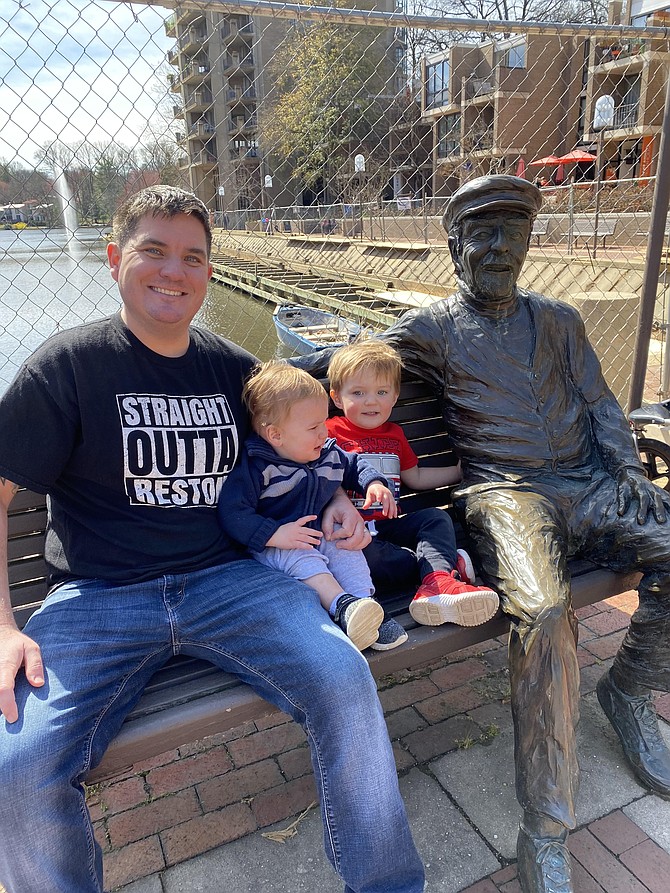 Josh Pearson of Oakton, former Restonian: We're only going to places that are open and outside; Lake Anne is perfect. Pearson sits beside his sons Maverick, 1, and A. J., 2, while wife, Carole (not pictured), tries to get the children to smile.
Stories this photo appears in:

Week one: 03/09-03/15: COVID-19 pandemic hits the area.
.