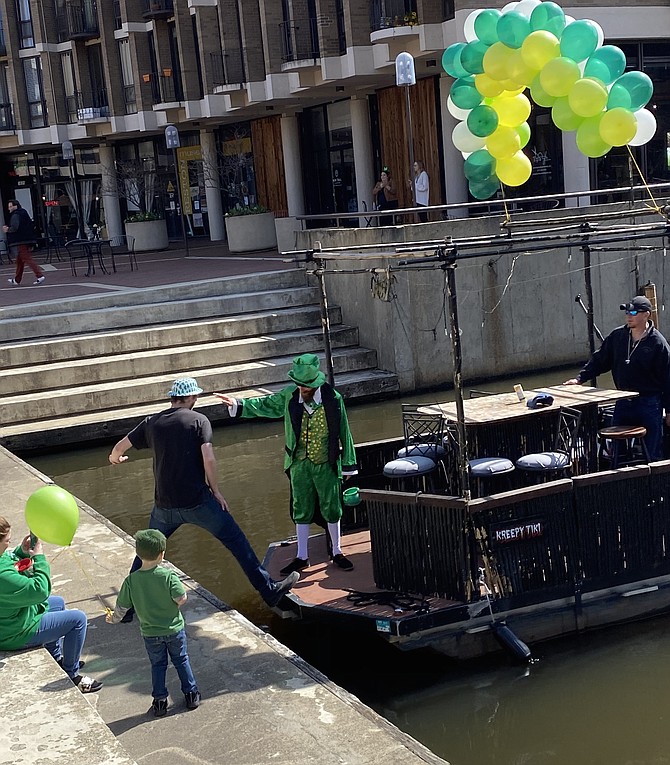 Vicky Hadjikyriakou, owner of Reston restaurant, Kalypso's Sports Tavern, watches from afar (not pictured) as the Kalypso Leprechaun docks at Lake Anne: We're fortunate we have a beautiful patio where people can enjoy the warm spring weather in the outdoor air. We are open for business, mindful of the concerns of our community and taking precautions as the CDC recommends.
Stories this photo appears in:

Week one: 03/09-03/15: COVID-19 pandemic hits the area.
.