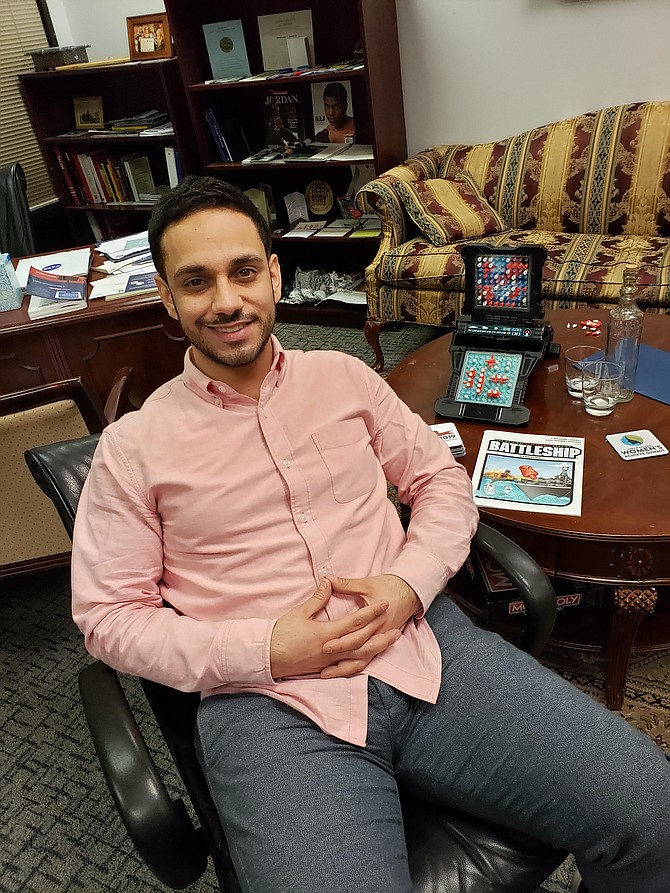 Del. Ibraheem S. Samirah (D-86), a Doctor of Medical Dentistry, playing Battleship with a friend taking picture: "I would agree to sheltering-in-place as an order for everyone living in a densely populated area two weeks ago when we found out COVID-19 was causing a pandemic, and I think we should do that more so today. We are late on slowing the virus. If we all did that for two weeks, we would know who has been getting sick because of the virus, treat them and with that mostly eliminate the virus from our homes and places of work… I work mostly with Medicaid patients that are mostly seniors. Because they can be hit by the virus the most, I have canceled all my times to meet with them until the virus is gone. I am a call away if they ever have a question about anything medical, as well as if any Virginian has any also. If any person has any Coronavirus questions, they can call my district phone at 571-324-2448.
Stories this photo appears in:

From an elderly man to a state senator.
.