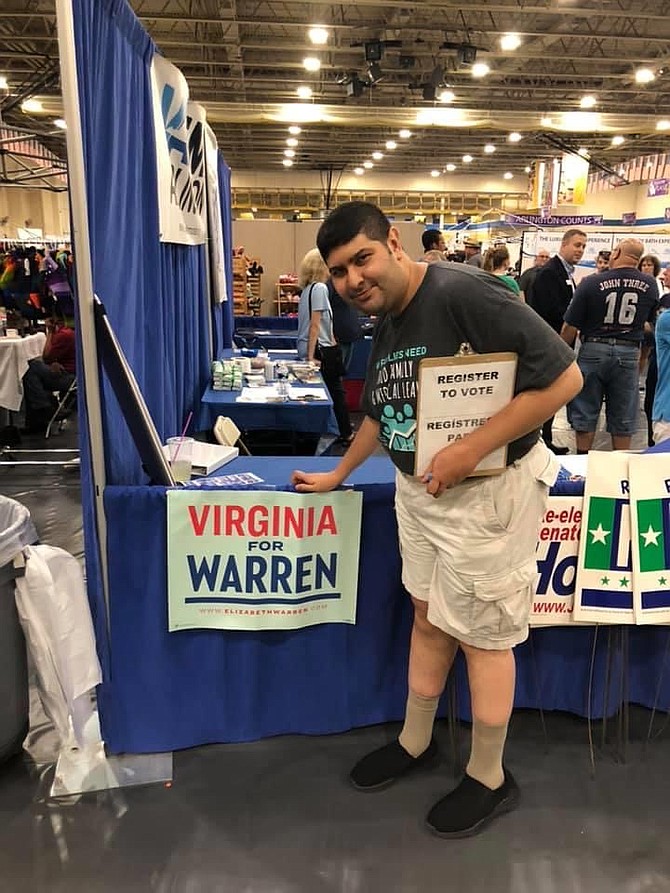 Toora Arsala stands ready to help people register to vote at a Democratic booth. He has regularly helped candidates campaign in his community.
Stories this photo appears in:

Toora Arsala, 30, has spent the past 20 years working with community festivals and political candidates to improve his community.
For 30-year-old Chantilly-native Toora Arsala, volunteering has become a way of life. He first started volunteering in high school as part of the Best Buddies organization. From there Arsala started volunteering in various other organizations and does what he can to help his community.