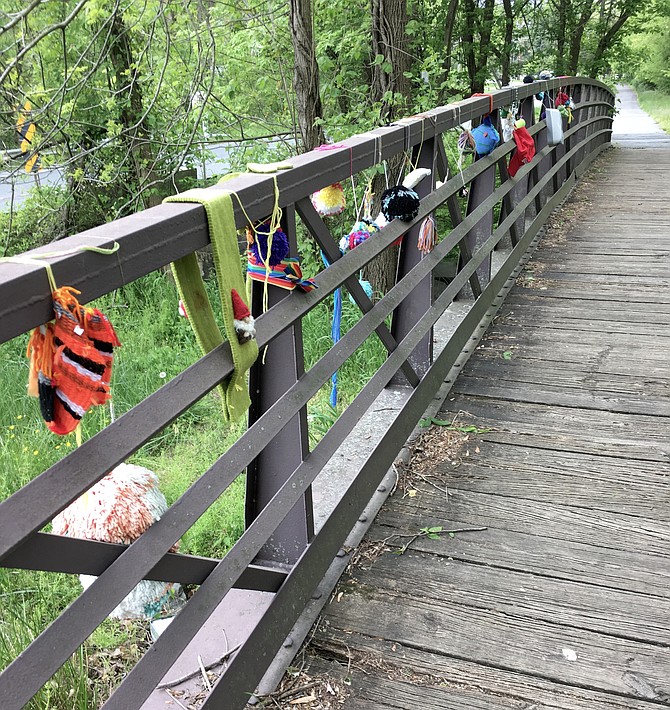 Everyone is invited to add decorations to the footbridge on River Road across from Falls Bridge Road. Many have responded.
Stories this photo appears in:

Bridge Decorations Remind Walkers to Smile During Hard Times.
First to appear on the railings of the footbridge on Falls Road just across from Falls Bridge Road were two large yarn balls. Soon other items were hanging along the railings and people started to notice.