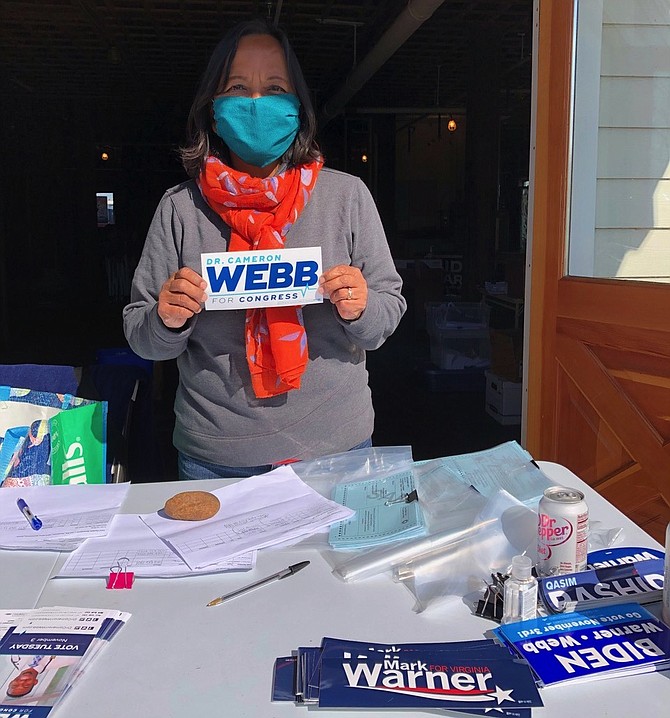 Rose Fabia, manning the volunteer desk in Warrenton last weekend. Fabia sent canvassers out to "get out the vote," 40 houses at a time, in an area of farms and large housing developments. Along with other volunteers in Arlington, she had spent the last month phone banking for Dr. Cameron Webb, who is running for Congress in Virginia's 5th District.
Stories this photo appears in:

Arlington activists canvassed in NC, and in Virginia's 5th District for Cameron Webb, among others.
Sandra Garcia opened the chained door of her apartment in a low-income area of Raleigh, North Carolina.