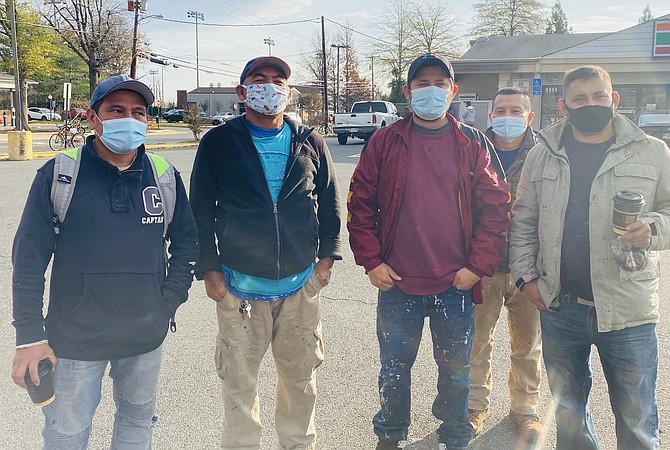 Everyone that has come here is grateful to be here. I've been here 30 years in Herndon. From here, I'm able to maintain and help my family. Thank God for this opportunity, the people who have helped us, particularly the church and volunteers... during the pandemic. They help as we try to get status here, get work here, to have stability. The help that we get from local groups and other volunteers gives us continued hope. – Names withheld upon request. The spokesperson for the group from Herndon is in a red shirt.
Stories this photo appears in:
Herndon, Reston Viewpoints.