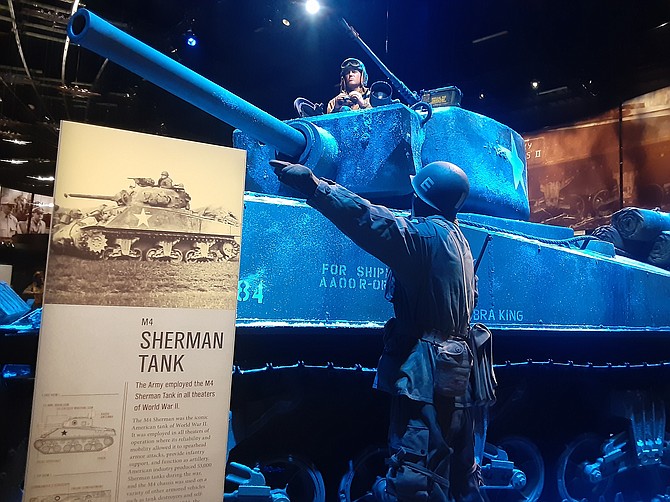 The tank from the Battle of the Bulge in World War II.
Stories this photo appears in:

The display cases, first-hand accounts and newsreel footage showcased in the museum.
In 1861, when the Civil War was just starting, Capt. Josiah Sawell was attacked by a pro-secession mob while passing through Baltimore with the 6th Massachusetts Volunteer infantry.