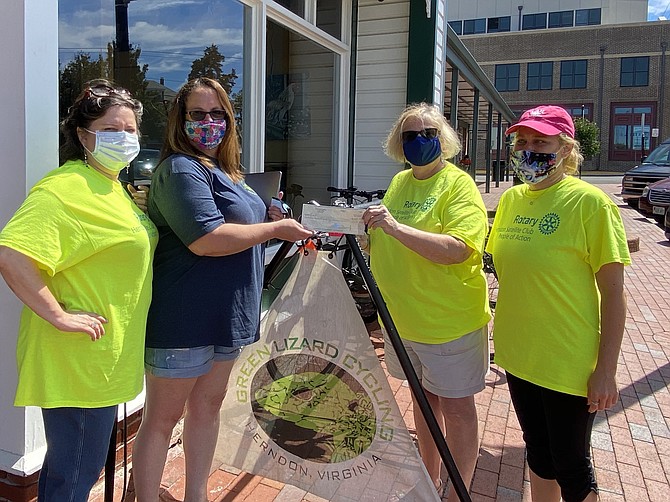 (From back left) Beth Meyer, co-owner of Green Lizard Cycling, presents a donation check to benefit LINK, Inc. to Peggy O'Reilly of Rotary Satellite Club of Herndon during Rotary's Food Drive held Saturday, Sept. 5. (From front left) Rotarians Signe Friedrichs and Kristen Spotz look on.
Stories this photo appears in:

Rotarians, People of Action, hold food drive.
For more than a month, like other unemployed workers across the United States, those in the Herndon area struggle to afford food and housing on state benefits alone when work remains scarce.