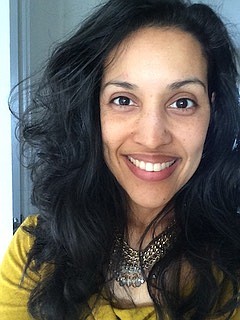 Kimiko Lighty is the new Restorative Justice Project Coordinator in Arlington, taking over from Liane Rozzell in January 2021.
Stories this photo appears in:

Restorative Justice will work to gain the trust of residents from all neighborhoods.
When Kimiko Lighty hears Arlington residents commiserating on a listserv about how many cars had been vandalized and no one was doing anything about it; or how a woman was harassed by a group of maskless teens who coughed in her face, implying they were spreading COVID, and sped away laughing; then hears how these teens should be punished instead of "going through a restorative justice process," it suggests to her that what we are doing now isn't working.