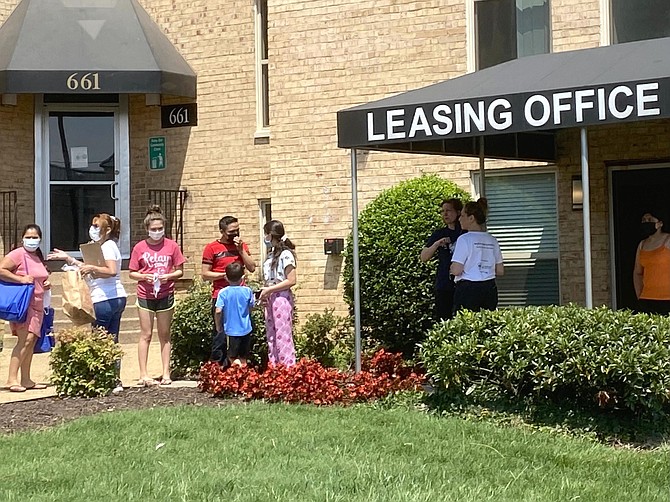 The line lengthens for the COVID-19 vaccine. Nearly one-third of those who came could not receive the vaccine due to an unexpected shortage.
Stories this photo appears in:
Removing invisible vaccine barriers for communities in Fairfax County
Jump on a moon bounce, grab an empanada from a food truck and get a Covid vaccine.