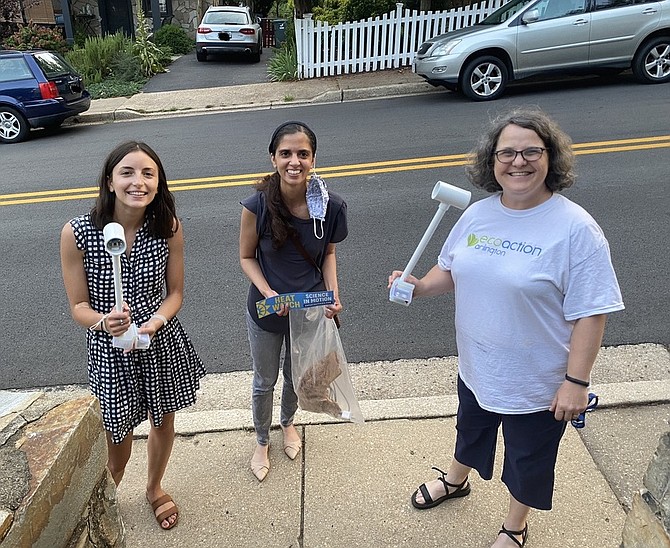 As part of the Virginia Foundation for Independent Colleges' Heat Watch project, EcoAction Arlington volunteers (from left) Marissa O'Neill and Aisha Husain joined Executive Director Elenor Hodges, holding sensor devices that measure ground level heat.
Stories this photo appears in:

Marymount professor and student join 'Heat Watch' effort.
Enduring dangerously high temperatures, Marymount University student Bader Hakami and biology professor Susan Agolini spent a day working as community scientists.