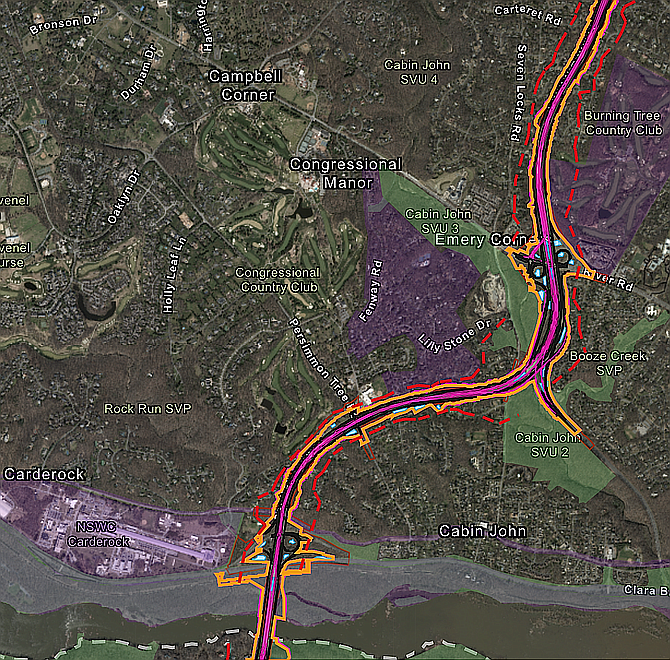 Map shows sunny projections of how small the disturbance could be while adding four toll lanes to the Beltway and American Legion Bridge.
Stories this photo appears in:

'Surprise announcement' raises concerns of rushing forward with a PPP.
Hundreds of people testified against Gov. Larry Hogan's proposed public-private partnership to build toll lanes – nearly 83 percent of responders voiced disapproval – but the Maryland Department of Transportation chose the option to add four toll lanes to the American Legion Bridge and up I-270 as the best choice to mitigate traffic congestion.