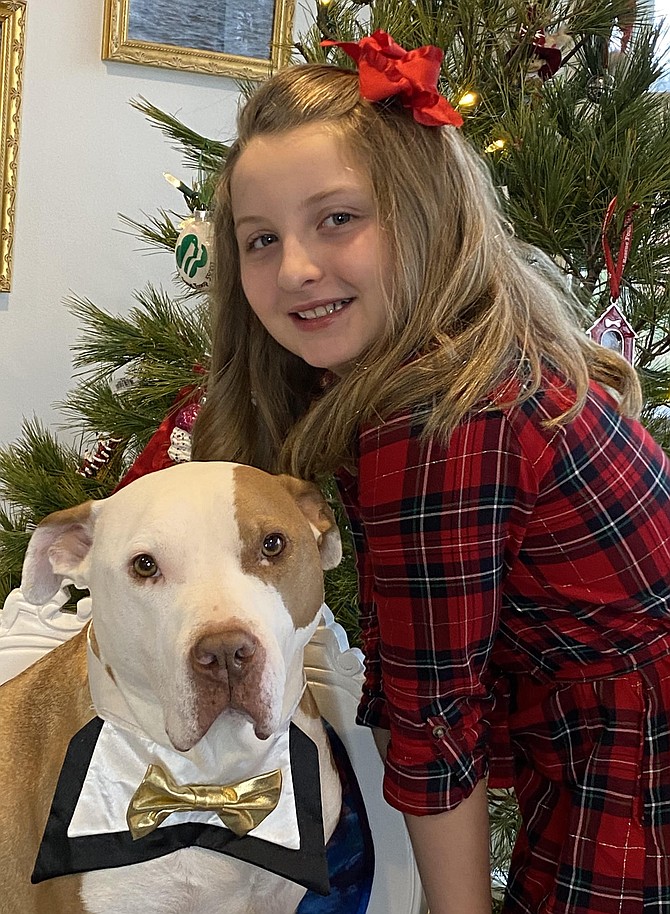 Michela Zoe Babb, 10, Mason Crest Elementary, Annandale, with rescue dog, Willie. Why not buy a dog from a puppy store? Michela said, "I think you should get dogs from shelters because they don't hurt dogs and you can adopt instead of buying. You should adopt, not buy, a dog who will be in your family."
Stories this photo appears in:

Families throughout the area adopted pets in record numbers during 2020 as a reaction to Covid-19 restrictions.