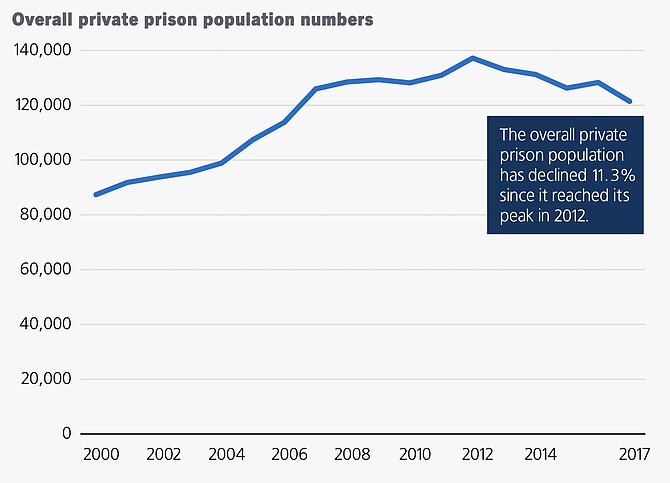 The population of private prisons in the United States increased 47 percent over the last 20 years, although recent years have seen a modest decline.
Stories this photo appears in:

Alexandria senator leads fight against profiting from prisoners
Housing inmates in Virginia prisons costs the state about $70 a day for each inmate. But the private sector can do it a lot cheaper, about $50 a day. Lawmakers are about to debate whether that's a savings they can afford.