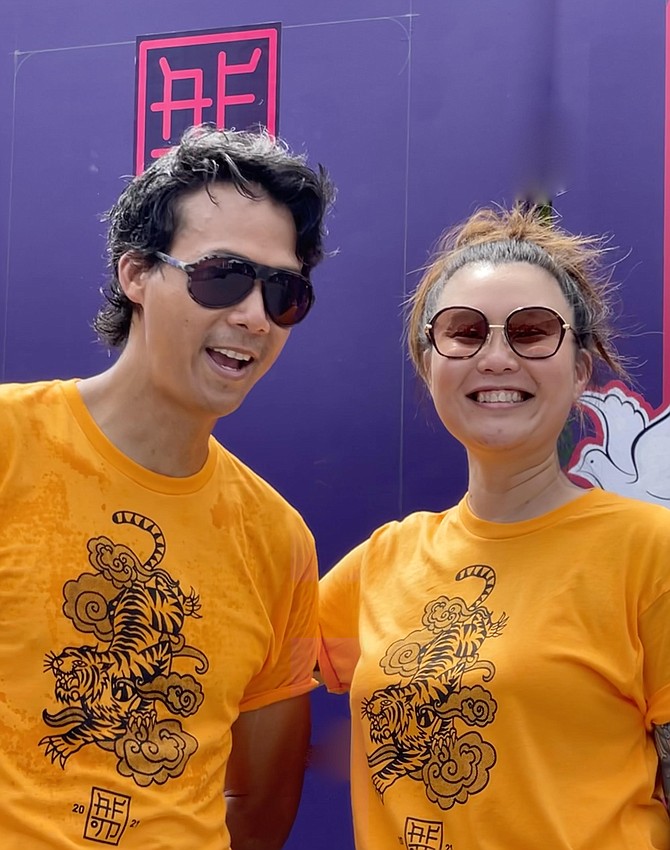 Stage designer, Fairfax design architect Sucha Khamsuwan, and organizer and business owner Wendy Wong celebrate the festival's start.
Stories this photo appears in:

Fairfax hosts the event celebrating Asian cultural heritage.
Joy and happiness roamed Fairfax's Main Street on July 25, in the form of a Chinese Lion who chased away evil spirits to the delight of the large crowd of event goers.