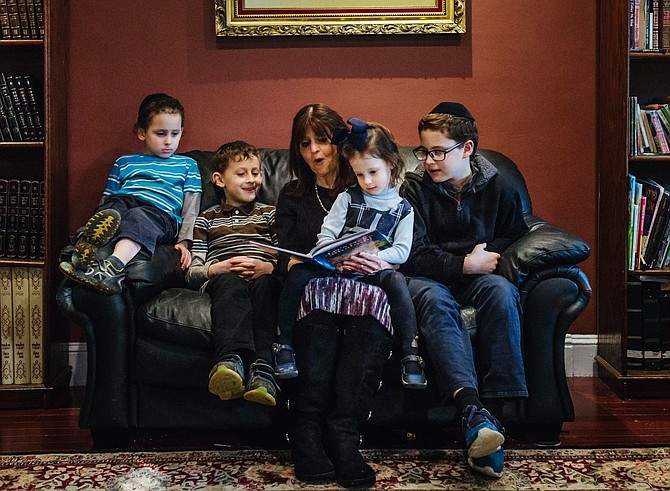 Bracha Goetz, author of the book, "Searching for God in the Garbage", believes that the pandemic offered an opportunity to reconnect with one's faith. Here, she is reading to grandchildren.
Stories this photo appears in:

How a belief in a higher power helped some people cope with pandemic
As she experienced the emotions and uncertainty around the coronavirus pandemic, Bracha Goetz turned to the tenets of her faith.