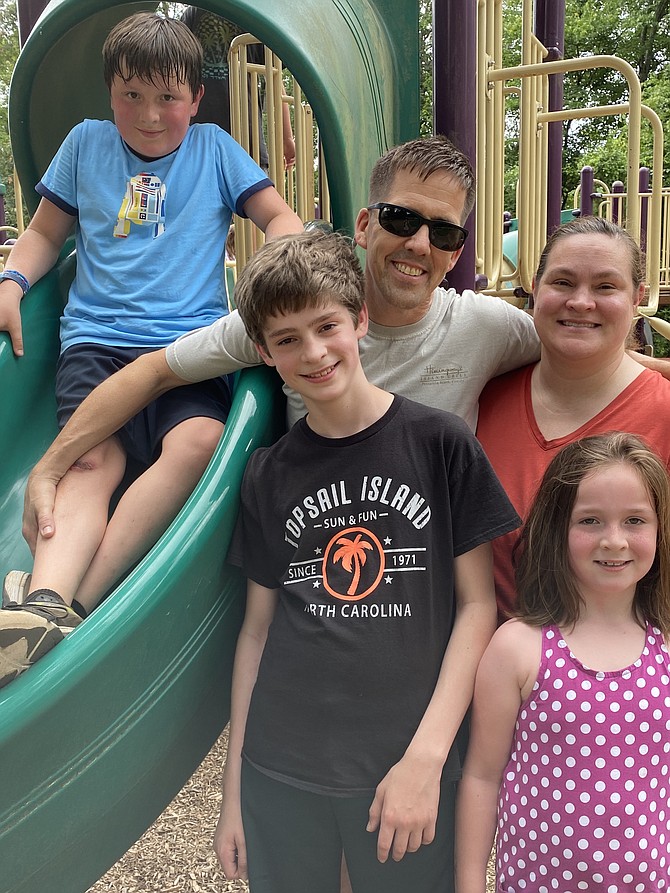 "I enjoy being outdoors here with my kids and playing tag, keeping them active and keeping me active. I [love] watching them grow and seeing them enjoy everything the world offers. My secret is giving them everything they need to be successful in life." – Mike Johnson with his wife Alison and their three children, (from left) Ryan, 10, Nathan, 13, and Caroline, 7, at the Great Falls Grange Playground.
Stories this photo appears in:
Father's Day 2021: Capturing dad moments
Being a father is a gift.