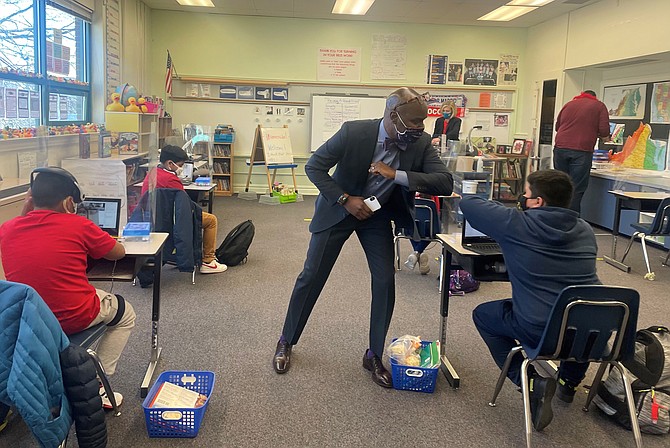 Alexandria City Public Schools Superintendent Gregory Hutchings gives an elbow bump greeting to a student March 2 at Mount Vernon Community School. ACPS students returned to in-person classes after nearly a year of virtual learning due to the COVID-19 pandemic.
Stories this photo appears in:
ACPS begins return to in-person classes
After nearly a year of virtual learning, Alexandria City Public Schools began the process of returning students to the classroom with a hybrid learning plan that began March 2.