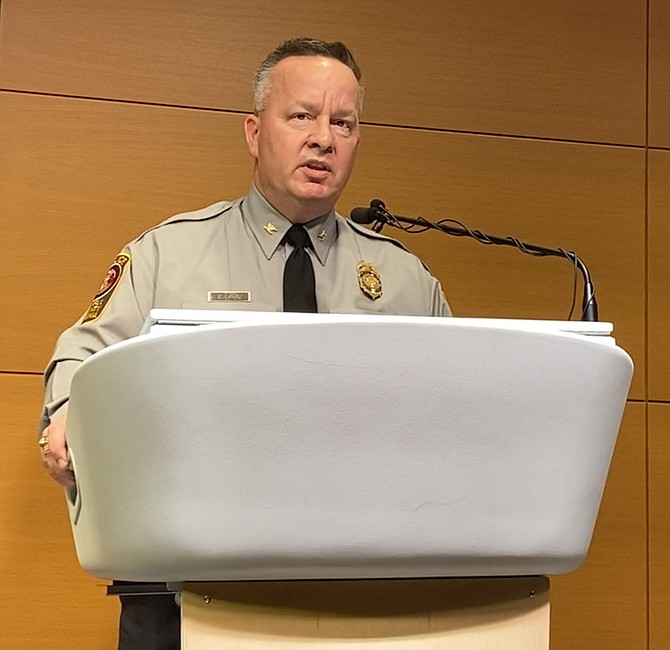 Kevin Davis, Chief of Police, Fairfax County Police Department, at his first News Conference, held May 7, 2021.
Stories this photo appears in:

Citizens call for starting over on police chief, not being part of Davis' "redemptive" career journey.
On day four in his new position as Chief of Police Fairfax County, the ghosts of Kevin Davis' law enforcement past clung heavily in the County's public arena of the May 6 virtual Community Input Session hosted by Chairman Jeffrey C. McKay (D-At-large), Fairfax County Board of Supervisors, and Supervisor Rodney Lusk (D-Lee).