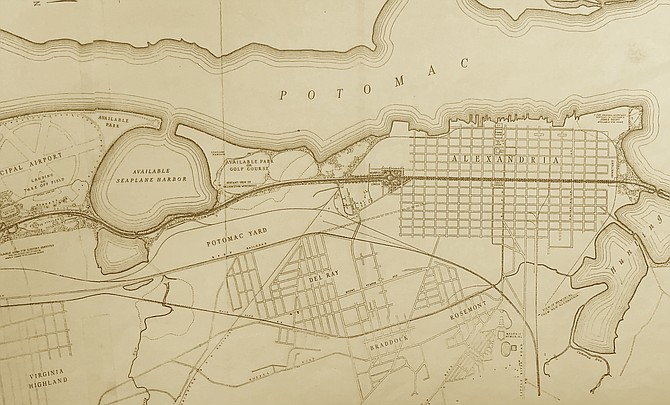 This 1930 map from the Department of Agriculture's Bureau of Public Roads shows the location of the future power plant as a spot available for a park or golf course.
Stories this photo appears in:

From slave plantation to industrial pollution, a hidden history of North Old Town.
The shuttered power plant dominating the landscape in North Old Town has layers of industrial pollution, a hidden history buried under the contaminated soil of the Potomac River Generating Station. Even before the coal-fired power plant was constructed in 1949, the property was home to the American Chlorophyll Company and Potomac River Clay Works. That means the long and complicated task known as "remediating" the property could mean removing everything from coal ash and mercury to industrial fertilizer and hazardous metals.