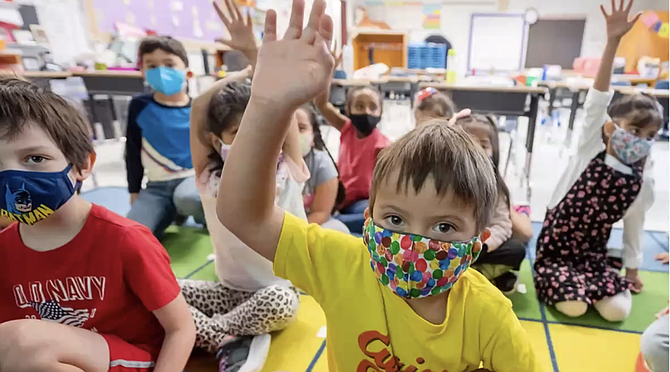 FCPS regulations requiring universal masking remain in place until further notice. Face masks are included in the student dress code and failure to comply remains an SR&R violation. Students who aren't wearing masks will be sent home.
Stories this photo appears in:

We have a right to do things up until that right impinges or infringes on the rights of others.
Masks