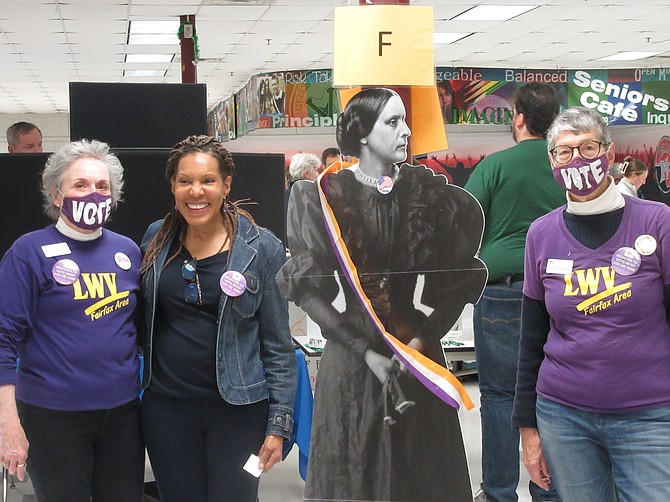 Fairfax League members had a life-size cutout of suffragist Susan B. Anthony at Supervisor Dan Storck's Feb. 11 town meeting. Here, left to right, Elizabeth Woodruff, Teresa Knox, "Susan B. Anthony" and Arina van Breda.
Stories this photo appears in:

In 1920, the National American Woman Suffrage Association became the League of Women Voters.
Voting Rights