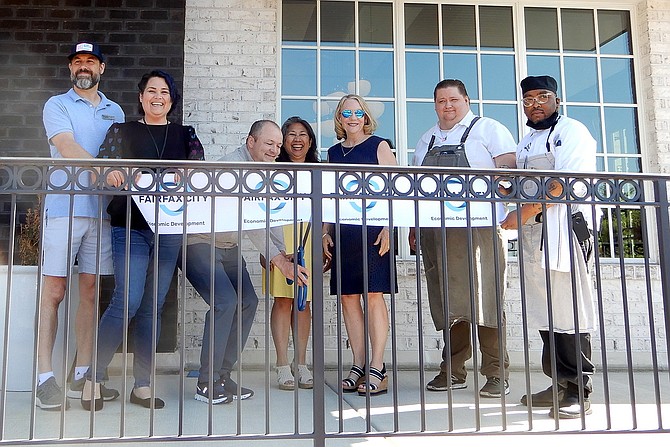 Cutting the ribbon are (from left) Josh Alexander, Tara Borwey, Aaron McDade, Tess Rollins, Dawn McGruder, Chef Stephen McRae and sous chef Chuck Taylor.
Stories this photo appears in:

After a year in Fairfax City, Draper's holds ribbon cutting.
Draper's Steak & Seafood, at 3936 Blenheim Blvd. in Fairfax, is in a location steeped in history.