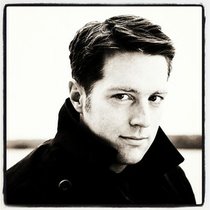 Michael Lee Pope is an award-winning journalist who lives in Old Town Alexandria. He has reported for Connection Newspapers, WAMU 88.5 News, the New York Daily News and the Tallahassee Democrat. A native of Moultrie, Ga., he grew up in Durham, N.C., and graduated high school in Tampa, Fla. He has a master's degree in American Studies from Florida State University, and he is a former adjunct professor at Tallahassee Community College. Pope is the author of "Hidden History of Alexandria, D.C." (2011) and "Ghosts of Alexandria" (2010), both published by History Press in Charleston, S.C.
Recent Stories
Should Prince Street and Cameron Street have bike lanes? That's a question that city officials will be asking city residents starting Sept. 30. That's the date of the first community meeting on a proposal that would add bike lanes to the two major Old Town corridors, one eastbound and the other westbound.
Democrat Alan Howze issued a harsh attack against incumbent County Board member John Vihstadt last week, accusing him of using opposition to the proposed $333 million streetcar proposal on Columbia Pike as a "wedge issue" to score "political points" in a way that is "dividing our community." All of these attacks came before Howze outlined a five-point plan to improve the controversial project.
Kerry Donely and Vice Mayor Allison Silberberg consider primary challenges.
Alexandria Mayor Bill Euille's poor performance in the congressional primary to replace retiring U.S. Rep. Jim Moran (D-8) is calling into question his ability to lead the city, opening the door to talk about former Mayor Kerry Donley challenging Euille in next year's Democratic primary. That possibility has encouraged talk about Vice Mayor Allison Silberberg possibly entering the race as a candidate who would oppose the kind of large-scale development that Euille and Donley both support.

Less affluent neighborhoods in Northern Virginia suffer from higher pedestrian fatalities.
A national database of pedestrian crashes compiled by Governing Magazine shows 95 pedestrian fatalities in Northern Virginia between 2008 and 2012. While 26 of the pedestrian fatalities occurred in wealthy neighborhoods, where the per capita income is more than $53,000, a much larger number happened in poor communities like this stretch of Route 1 in Mount Vernon.

Loudoun is the one bright spot in the region.
Paycheck growth in Fairfax County and the city of Alexandria are lagging behind the state and the nation, according to data from the Bureau of Economic Analysis.

Defense team in corruption case to detail crumbling McDonnell marriage.
When he takes the stand in his own defense, former Republican Gov. Bob McDonnell will read jurors an email that he wrote to his wife as their marriage was said to be crumbling.

Three defendants sentenced to 35 years each; another sentenced to 12 years.
It was a crime that shocked Old Town, an armed robbery that rattled a neighborhood where most of the illicit activity is limited to petty theft from unlocked vehicles.
Trend is more prominent in wealthier areas.
When Lola Arce de Quintela first moved to Oakton 20 years ago, she noticed something about the way men and women arranged their professional careers around their family lives in Northern Virginia. Men took high-powered jobs with large paychecks, while women often dropped out of the workforce to take care of growing families. If women had full-time jobs, she says, they would often select positions that were not as demanding so they could focus their time and attention on their children while husbands and fathers pulled in six-figure salaries.
Highlights of the week in Alexandria.
Land-swap concludes decades of feuding between the two organizations.
The feud between the Boat Club and the city dates back for decades, a conflict that involved the city threatening the use of eminent domain and the Boat Club winning a case against the city at the Virginia Supreme Court.