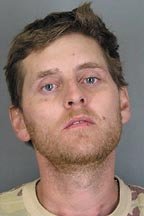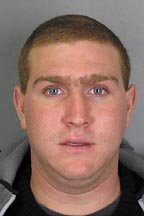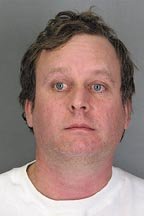 Three men from Delaware were arrested December 6 in Mount Vernon District by Fairfax County Police's Retail Anti-Theft Team for using counterfeit $100 bills at Marshalls, 6700 Richmond Highway, and Target, 6600 Richmond Highway. The suspects are accused of using the fake money to purchase items and receive change from the stores.
Scott M. Spinella, 41, of Raven Circle, Camden-Wyoming; Chad H. Simonsen, 22, of Hourglass Road, Hartley; and Owen S. Davis, 33, of Brenford Road, Dover; were all arrested and transported to the Fairfax County Adult Detention Center. Each was charged with four counts of forging bank notes and four counts of obtaining money by false pretense, according to police.
Although the suspects wore wigs and fake mustaches to conceal their identities, officers of the Anti-Theft Team were able to spot them after a clerk at one of the stores discovered the bills to be fake. The trio was allegedly buying inexpensive items to receive legitimate change, according to police. The undercover police team patrols shopping areas during the holidays as an increased security measure.