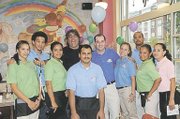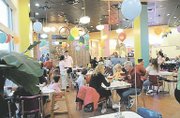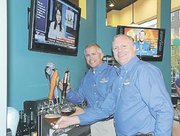 Dinner Zen, a meal assembly and dinner store located in Reston, joined "Share Our Strengths Great American Dine Out" by donating a portion of sales. This new annual event is designed to rally the nation's entire food service industry and encourage millions of consumers to end childhood hunger in America. Visit www.greatamericandineout.org.
Cafesano, a quick-casual restaurant in Reston, has added special dinner selections to its daily menu. The new selections include a tomato bruschetta appetizer, Caprese salad, Penne Arrabbiatta and several fettuccini dishes with either vodka sauce or basil pesto, served plain or topped with chicken, shrimp or Italian meatballs. Visit their web site at www.cafesano.com.
Vinifera Wine Bar & Bistro in Reston named Seth Eldridge their new executive chef. Eldridge is a graduate from The Culinary Institute of America (CIA), and brings experience working in top kitchens. Most recently, Eldridge ran the kitchen at the Mayflower Inn and Spa in Connecticut. Visit www.viniferabistro.com.