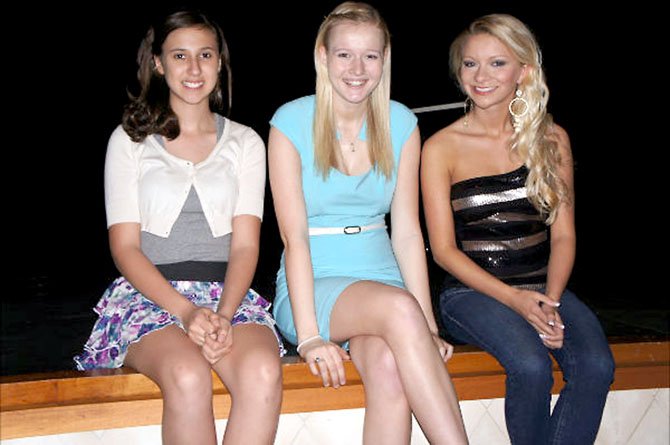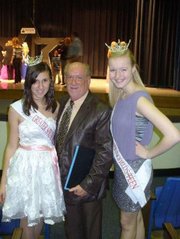 And the winner is…actually we won't know who the winners of the next round will be until the Miss Virginia Pageant is held in Roanoke. Those coveted crowns will be handed out on June 30 at the Civic Center. But watching the contestants from the Miss Greater Springfield Scholarship Organization go through their paces during the pageant workshop on Saturday, March 30, it's a safe bet that these young ladies will make for some serious competition.
In attendance at Greenspring Village Auditorium and ready to practice, were Blaire Borum, the reigning Miss Greater Springfield, Miss Outstanding Teen Alyssa Howell, and Miss Pre-Teen, Elizabeth Krantz. They were advised and encouraged by a host of volunteers, including the Miss Greater Springfield Program's Executive Director, Jerry Burks, and fellow Board members, Dale Bradshaw, Executive Director of the Teen and Pre-Teen events, and Richard Kibler, the program's Production Manager. Also on hand to assist were a panel of seven volunteer judges, there to conduct mock interviews with questions ranging from opinions on current affairs, to why each contestant would be the ideal Miss Virginia in her category.
Borum, Howell and Krantz are all pageant veterans, with numerous crowns and trophies in their respective collections, but all three agreed that such workshops, and the opportunity to rehearse and receive constructive feedback were essential to continuing success in their pageant careers.
Blaire Borum and her mother, Tammy Peebles-Forrest, were quick to point out that pageants like Miss Greater Springfield, an affiliate of the Miss Virginia and the Miss America organizations, are all about developing and showcasing the natural talents of each contestant. Borum started on the pageant path at age 8. Her mother was not in favor at the time, but eventually gave in when Blaire recruited her father's persuasive skills. "I remember those first pageants," Borum recalls. "The judges checked us over to make sure we didn't have any 'extras' like hair extensions. And no crazy costumes. One of my costumes was hand-decorated by my Dad. Glue and sequins everywhere," she laughed. "And no acting like you were 28, not 8 years old. They wanted you to do your best as you."
Miss Greater Springfield Outstanding Teen, Alyssa Howell, followed in her sister's footsteps when choosing to compete. Devin Howell was crowned Miss Omaha Nebraska 2010 among her awards. "My sister turned to pageants as one way to deal with bullying. I saw how it helped her, and what she was able to accomplish."
Elizabeth Krantz was introduced to the pageant circuit by her mother. "She didn't want me to be the shy girl," says the 2012 Miss Greater Springfield Pre-Teen. Watching her practice her vocal piece for the talent segment, confidently striding across the stage, it would appear that she has certainly achieved that goal.
When asked if they have any regrets, considering the time and energy required to succeed in this competitive world, their answers are instantaneous and unanimous. "I have met so many people, done so many things and made so many friends, especially among my 'sister' contestants," responded Howell. "No regrets at all. And you get to spend time and get help learning to improve on the things you love to do. It's amazing." "Of course, it's great to win," says Krantz, "but we are each other's loudest supporters at every event. The friendships will be life-long." Despite dozens of events, Borum hasn't lost her love for the pageant life. She too spoke of friendships, the fun of performing, and as an added benefit, "the time I get to spend with my Mom in the car. And don't forget," she adds, "these competitions provide scholarship money." Her winnings to date have no doubt helped. She was recently accepted into the Graduate Program for Speech Pathology at Longwood University in Farmville, Va.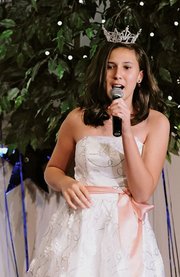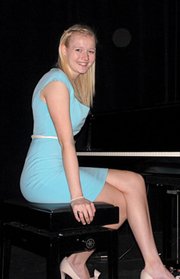 ALL THREE ALSO AGREED that the chance to spread their individual messages to a wider audience was priceless. In addition to the talent, interviews, evening gown, and swimsuit segments, each contestant must discuss a platform that is of importance to her. Borum is the co-founder of the Central Virginia SIDS Bereavement Group. Having lost her young brother, Jordan, to Sudden Infant Death Syndrome, she is dedicated to raising awareness and funds to research this devastating syndrome, helping families cope with an event that often has no closure. With her sights set on a future as an educator, Howell, who teaches piano to youngsters, also works for Journey 4 A Cure, a foundation established to raise funds for pediatric cancer research. She spends whatever time she can involved in Journey's activities, and organizes visits to hospitalized children. "I just want them to have something to smile about while they battle this disease," she says.
Krantz is motivated by her brother, Xavier, diagnosed with autism at age 2. Her platform is to help families coping with autism. Not only can Krantz sing, but she plays piano and violin, and paints. Her goal is to exhibit and sell some of her works through her Art For Autism to raise money to further research and awareness, and to provide for some of the practical needs of families affected by autism.
The Miss Greater Springfield Scholarship Program, like most of the other 30 affiliate programs, is designated as an "Open" pageant, meaning that contestants do not need to reside in the area. Borum comes from Blackstone, Va., made a four-plus hour trip to attend the workshop, and frequently travels back for appearances and community service events. Howell lives in Leesburg and is a junior at Stone Bridge High School in Ashburn. Krantz is the closest contestant, living in Alexandria, and is a seventh grader at Immanuel Christian School in Springfield.
"That is one of our main goals," says Executive Director Burks. "We want to spread the word right here in Springfield, to reach and assist and mentor the amazing young women of our own community. Help them develop their talents, become driving forces in the community, make connections and friendships that will serve them well throughout their lives."


SINCE ITS INCEPTION in 2004, the Miss Greater Springfield Scholarship Program has awarded $14,800 in scholarships and prizes to their contestants. Caitlin Uze, the 2008 Top Winner went on to be crowned Miss Virginia in 2010. She enjoys helping her younger "sisters" and volunteered as an interviewer at the workshop. Caressa Cameron, Miss Greater Springfield 2006, won the top Virginia award in 2009, ultimately reaching the pageant pinnacle of Miss America 2010. Top ten finalists and top five award winners from both those events all earn scholarship money. To learn more as a potential contestant or to become a sponsor, check out the website at www.missgreaterspringfield.com. To watch these inspiring young women as they take on the next challenge, tune in to The Miss Virginia Pageant, scheduled to be televised live on News Channel 8.
More like this story