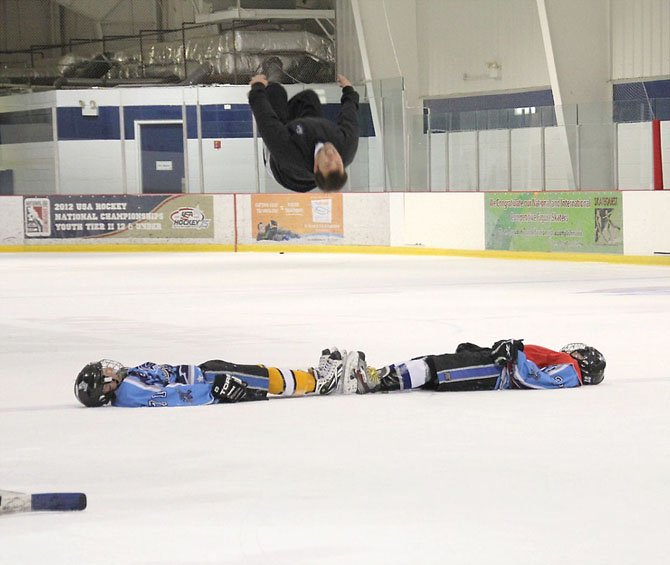 Reston — The Reston Raiders won their first game, 4-2, over a team from Arizona at the USA Hockey 12 and Under Tier II National Championships, which ran March 28 through April 1 at the twin rink Ashburn Ice House and SkateQuest Reston facilities.
The Raiders' star player in the win over Arizona was Peter Regan, who scored a hat trick (three goals). His third goal came on an empty netter. With his outstanding game, Regen earned the Raiders' game puck' award.
The Raiders, in the victory, outshot Arizona 32-20. The team's goalie, Trent Pratt made 20 solid saves. Chris Weiss, the son of star skater and Raiders' supporter Michael Weiss, had an assist in the game and also got off 10 shots - hitting the post on one of those chances. The young Weiss earned a team `Raideraide' - a Gatorade drink given by the team's coaches as second and third stars of the game.
Robert Holmberg scored a goal for the Raiders with a well-placed low wrist shot.
That evening, the USA Hockey 12-Under Tier II community enjoyed a fabulous parade at the Reston Town Center. It was a wonderful chance for the Reston Raiders players to trade pins with players from other teams and states.