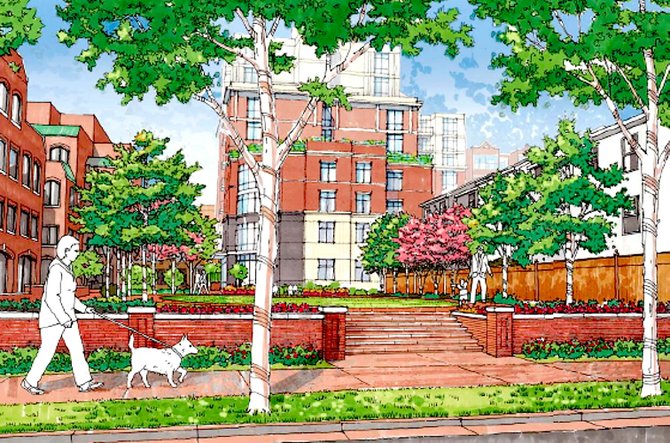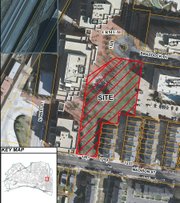 Remember that commercial building approved near the Braddock Road Metro station? Well forget about it. And the height limit from the small area plan? Turns out it was only a suggestion.
Members of the Alexandria City Council have approved a development special use permit for Braddock Metro Place that spikes that old commercial building in favor of a larger residential building. Planning officials recommended an option that adhered to height limits stipulated in a small-area plan for the Parker Gray neighborhood, although the Planning Commission recommended a higher building in addition for affordable housing units.
"The height limit was hotly contested," said Planning Director Faroll Hamer. "From my point of view, it was about staff credibility."
Planning Commission members and City Council members were not concerned about staff credibility, setting aside the height limits in the plan to gain affordable housing units. During the public hearing, several speakers opposed the proposal.
"It's like putting 10 pounds of potatoes into a five-pound sack," said Nancy Hughes, who lives near the site. "It will tower over everything."
"We're trying to cram too much into this," agreed former Vice Mayor Andrew Macdonald, who is currently engaged in a political campaign against Mayor Bill Euille. "It sounds more like a marketing document than an analysis."
Vice Mayor Kerry Donley disagreed with Macdonald. Donley said the principles of "smart growth" call for the highest density development to be located near Metro stations. As a result, he said, he set aside criticism of abandoning the height limit specified in the small-area plan in favor of accepting 40 new units of affordable housing.
"I appreciate the platitudes and the euphemisms and the generalities," responded Donley. "A lot of what he's talking about I find ironic."