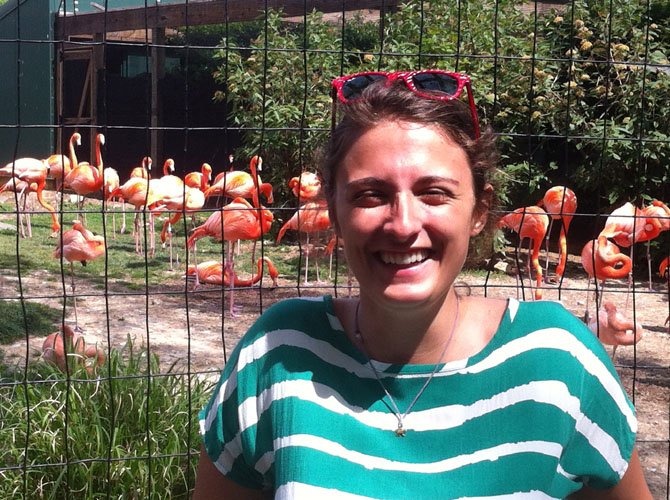 My name is Sara Segalini. I am an exchange student from Italy. I'm having a lot of fun here in Virginia and I'll never forget this year in the U.S.
I was scared at the beginning but a lot of people have helped me throughout the year. Therefore I would like to thank World Heritage that gave me the opportunity to come to the U.S., my local coordinators (Sharon and Diane), all my teachers at Chantilly High School because they really helped me with my English, my counselor who is amazing, the CHS tennis team and the coaches (coach Doug and coach K) and, most important, my host family (Marc, Vicki, Breanne, Jason and Buzz) who has been like my Italian family.
Thanks to you guys my year has been awesome. I learned a lot about the American culture and I'll never forget you all and I'll miss you so much. Thank you again.
If you'd like to host a student, you can call my rep, Diane Galvin at 703-507-9224 or go to www.whhosts.com for details.
Sara Segalini