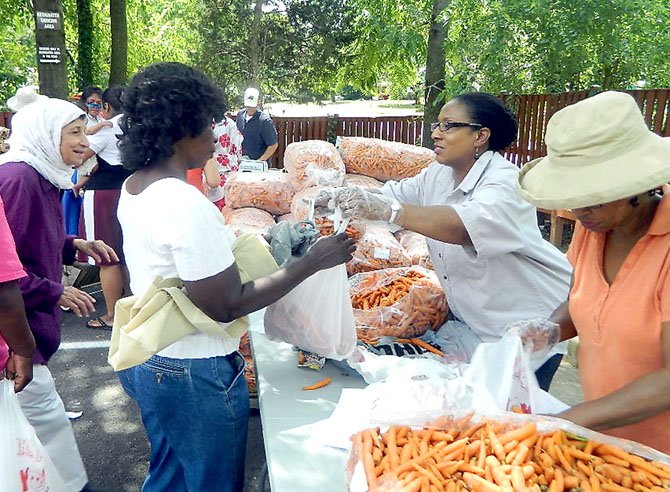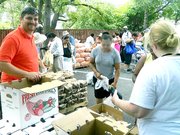 Mount Vernon — In the shady parking lot at Rising Hope Mission Church on Russell Road just off Route 1, scores gathered Friday, July 27, for free fresh vegetables provided by the Capital Area Food Bank. Unloaded by forklift, heaped-on pallets contained six tons of potatoes, tomatoes, carrots, cabbages, potatoes, eggplant and watermelons waiting to be carried home.
"It's been a fantastic turnout," said Linda Surridge, who directs Rising Hope's food pantry. The church is devoted to helping the needy along the Route 1 corridor, assisting 8,000 yearly.
"It's great to see so many people taken care of," said Johnnie Dunlap, outreach coordinator for the Capital Area Food Bank. He said the vegetables, provided at no cost to Rising Hope, are from Canada, Pennsylvania and Delaware.
The food bank truck will return to the church each fourth Friday throughout the year, with free produce available from 1-4 p.m.