Alexandria — "Mom's in the hospital following a fall and surgery. Just this morning the social worker called to say they are discharging her to a rehabilitation facility tomorrow and I need to approve of the placement! But I don't know anything about this place or what to expect!"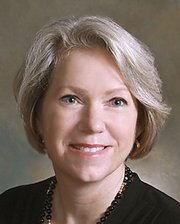 "Who will take care of my next door neighbor? She's all alone and there is no family. I want to help, but I don't have any authority."
"I don't want to leave my home — but the arthritis is painful and I can't handle the stairs."
"How can I afford a caregiver in my home?"
"That nice man in the car outside the bank said he just needs $1,000 to clean my gutters."
Attorneys, geriatric care managers, bank managers, doctors, financial planners, city social workers, pharmacists — and even neighbors — all hear these concerns. There are a wealth of resources available, but how can we learn about them?
The Alexandria Bar Association and Senior Services of Alexandria are partnering to present the second annual Senior Citizens Law Day on Saturday, Oct. 13, 2012. Two panels of local experts will provide information on aging, housing options, planning and paying for long term care as well as important planning to enable seniors to "stay ahead of the curve" with professional help and available benefits. Whether you want information for yourself, a parent or other loved one, friends or neighbors, we believe you will want to be part of this exciting, free event.
This year's theme — "Alexandria for a Lifetime" — will explore the opportunities for aging in this community through a case study based on real scenarios. An enormous number of private and public services can meet the needs of seniors, yet too many families scramble to address concerns on an emergency basis because they have not planned carefully and cannot access those services quickly and easily. This program will change that scenario for the citizens of Alexandria who attend!
The free event will be held at First Baptist Church, 2932 King Street, Alexandria, on Saturday, Oct. 13, 2012, from 8:30 a.m. to 12:15 p.m. Coffee and continental breakfast available. Parking is free and plentiful, and the facility is accessible. Produced by Senior Services of Alexandria and the Alexandria Bar Association.