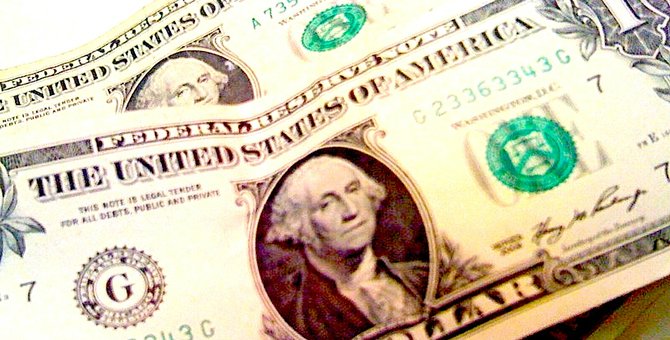 On the Ballot
$42.5 million for Phase II at Long Bridge Park: The project includes an aquatics, health and fitness center featuring a competition pool, teaching pool, family leisure pool, therapy pool, wet classrooms and party rooms. This phase of the project also includes an indoor fitness area for cardiovascular equipment and weight training, fitness classes and community space as well as development of the surrounding 10-acre park including surface parking, continuation of the esplanade, public art and a variety of outdoor public spaces.
$26.4 million to Acquire and Convert the Thomas Building. County officials want to purchase and convert the building, which is located at 2020 14th Street N — across the street from the county courthouse. The plan includes removal of the Court Square West building at 1400 N Uhle Street to provide underground parking access. Two floors of the Thomas Building would be converted to a year-round homeless services center, and the rest of the building would house county office functions displaced from Court Square West.
$14 million for Metro: This project would help Metro rehabilitate, modernize and expand rail and bus infrastructure to better meet mass transportation needs throughout the region. The goal is to replace or rehabilitate the system's oldest infrastructure while making some service enhancements.
$13.5 million for Connect Arlington and Intelligent Transportation System: This project will connect 50 separate sites to Connect Arlington, a fiber-optic network that will link county and school buildings. It will also provide maintenance for 280 traffic signals and 25 cameras as well as a handful of variable message signs and traffic sensors.
$13.2 million for Road Paving: This project would pay for 72 lane miles, which is an increase from the previous goal of paving 65 lane miles a year. The long-term plan is to pave all streets on a 15-year cycle.
$11 million for Neighborhood Conservation: This projects are identified by neighborhood civic associations and approved by county staff. Projects include street improvements, residential traffic management, park enhancements, street lighting, beautification and landscaping projects.
$6.9 million for Park Maintenance Capital: County officials hope to use this money to fund a backlog of maintenance needs in the county's outdoor park and recreation facilities. Projects include replacing the tennis courts at Towers Park, adding synthetic turf at Barcroft Park and replacing the basketball court at Gunston Park.
$3.6 million for Facilities Maintenance: Projects include resealing the parking deck at the Central Library, painting several fire stations, replacing the roof at Carlin Hall and providing maintenance to the Barcroft Sports and Fitness Center
$2.5 million for Long Bridge Interchange: This project will accommodate anticipated traffic to Long Bridge Park, including the new aquatics center. This money would also be used to provide improved access for bikes, pedestrians, buses and vehicles.
$1.3 million for Neighborhood Traffic Calming: Measures may include speed tables, traffic circles, curb extensions, roadway narrowing, permanent speed indicators, medians, raised crosswalks, truck restrictions and textured pavement gateways. This project also includes Walk Arlington and Bike Arlington.
$1 million for Potential Land Acquisition: The purpose of this project is to have reserves on hand that would allow the county to acquire real property for parks and open space.
$300,000 for Bridge Renovation: Projects on the list include North Carlin Springs Road over George Mason Drive, Shirlington Road Bridge over Four Mile Run and North Meade Street bridge over Arlington Boulevard.
$206,000 for North Side Salt Facility: This project would replace the salt storage structure in North Arlington, which county officials say is beyond its useful life.
$185,000 for Tyrol Hill Park: Project includes a comfort station, drinking fountain, picnic shelter, paved plaza, site furnishings and landscaping.
It's been more than 20 years since a bond referendum failed in Arlington, an indication of how popular the spending items are with voters in the county. From paving streets and adding traffic calming devices to building aquatics centers and bridge maintenance, Arlington voters will be confronted with about $153 million in general obligation bonds. If the recent past is political prologue, all four of the general obligation bonds on the ballot will pass.
"They are overwhelmingly successful," said Arlington Registrar Linda Lindbergh. "
Since Arlington leaders moved the general obligation bond initiatives to the more popular federal-year cycle in 1984, all of them have been successful. That's 14 consecutive election cycles in which voters have approved the bond initiatives, usually by substantial margins. Many people say that the success of bonds at the polls is an indication that voters are eager to make investments in their community.
"They'll be thinking in the back of their minds, more likely than not, is this something that will make my home more valuable?" said Frank Shafroth, professor at George Mason University. "They'll also be thinking about what it means for the future of their community, and they should be thinking about the economics."
BACK IN 1979, voters were presented with a bond initiative for regional parks. A flagging economy and wariness of government may have contributed to the failure at the polls. About 16,000 people voted against it while only 9,000 people voted for it. Whatever the reason, county leaders decided to move voting on bond issues to the even-year election cycles, which tend to have higher rates of participation among registered voters, especially in presidential years.
"The powers that be believe they are going to get greater participation," said Lindberg. "There is some dropoff, but it's not really significant, amazingly enough."
One of the quirks of Virginia law is that city voters never consider bond issues, which can be passed by local elected leaders without the consent of voters. The original thinking behind that logic was that county voters tend to live in more rural areas without much infrastructure. City leaders, on the other hand, were given more power to raise and spend money.
"The reason these are on the ballot is because of the unlimited taxability of the locality," said Jason Friess, analyst with the Arlington Department of Management and Finance. "These bonds will be backed by local taxes, and if there's ever a funding crunch, we would have to raise taxes to meet the obligation of the bonds."
EVEN THOUGH THEY receive relatively little publicity compared to the top of the ticket, participation is typically high. About 90 percent of the voters in 2008 engaged in the election for general obligation bonds, and participation rate was even higher 2010. That means that the items are popular with voters, even if they don't get all the buzz that surround the presidential race. Even so, they tend to remain largely hidden from the public debate.
"Part of that is that they are called a 'bond,' and second they are called 'municipal,'" said Shafroth. "In my experience, if something is called municipal, it's below contempt."