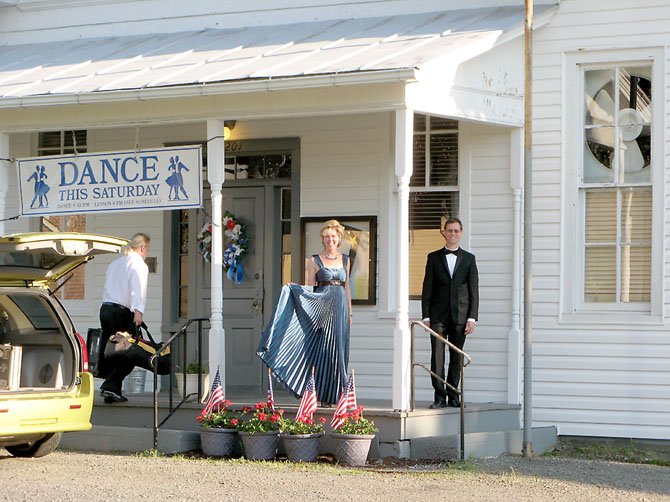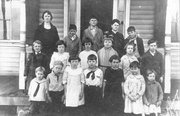 You don't have to be a star to dance with the Colvin Run Dancers at the historic Colvin Run Community Hall in Great Falls. You could be a novice at social ballroom dancing who took a few lessons to prepare for your wedding just like Alane and Ralph Dashner were when they discovered the weekly dances held at the Colvin Run Community Hall not far from their home in Great Falls. Now, as a member of the Colvin Run Citizens Association (CRCA) Board of Directors, Alane describes their experience on the Colvin Run Community Hall website this way: "As relatively new ballroom dancers, we find the large dance floor and welcoming smiles very reassuring . . . We may not always be on the beat, but we're always having a great time." And, based upon the group's Meetup pages, Colvin Run Dancers—Ballroom (http://www.meetup.com/colvinrun-org) and Colvin Run Dancers—West Coast Swing (http://www.meetup.com/Colvin-Run-Dancers-West-Coast-Swing), the Dashners are not alone.
THE HISTORIC Colvin Run Community Hall does have a large, 1,200 square foot, spring oak dance floor. According to Walter O. Harrison in his "History of the Colvin Run Community Center," the hall was originally built as a school in 1908 and, "In 1931, a group of local citizens under the leadership of Joe Wheeler formed Colvin Run Citizens Association and purchased the schoolhouse property from the Fairfax County School Board to establish a community center." The large dance floor addition was completed in 1932. The CRCA recently celebrated the 80th Anniversary of Dancing at the hall with an inaugural black-tie event held on June 2. Even after six years, CRCA board member and Vienna resident, Tom White, expresses this sentiment on the association's website: "I still enjoy watching a first-time visitor walk in the door, look at the wood panel barrel vaulted hall and say, 'Wow'! … The wow factor is universal for everyone that walks in the door—this place affects people that way."
To assist in fulfillment of CRCA's expressed mission to continue to utilize "the historic building as a dance hall to promote a variety of social and instructional activities which primarily focus upon dance and related instruction," CRCA has installed a new air conditioning system, and renovated kitchen and restroom facilities. The monthly calendar includes many different dance offerings:
*Every Tuesday—West Coast Swing, beginner and intermediate lessons, 6:30-8 p.m. and Dance for Everyone, including West and East Coast swing, hustle, shag, Latin, two-step and waltz, 8-10:30 p.m.
*Second Friday—Argentine Tango, 9 p.m.-1 a.m.
*First Saturday—Social Ballroom Dance, including waltz, foxtrot, rumba, tango, swing, meringue and samba, 9-11:30 p.m., usually preceded by an hour lesson (lesson charge may apply, $5 per person). Dress is ballroom casual.
*Second and Third Saturdays—West Coast Swing, beginner lessons at 6:30 p.m., intermediate at 7:15 p.m. and "Dance for Everyone" 8:30-11:30 p.m.
*Fourth Saturday—West Coast Swing, 7:45 p.m. with dance to follow from 9 p.m.-1 a.m.
*Fifth Saturday—Argentine Tango, 9 p.m.-1 a.m.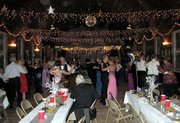 COVER CHARGES range from $12 to $15. All classes are open to the general public and attendees do not need to bring a partner. The Colvin Run Community Hall is located at 10201 Colvin Run Road, just off Rt. 7, in Great Falls, and has ample parking. You can follow them on Facebook at Colvin Run Dance Hall (http://www.facebook.com/ColvinRunDanceHall) and Colvin Run Tango (http://www.facebook.com/ColvinRunTango).