Centreville — Message from the court system to Prince William Commonwealth's Attorney Paul Ebert: Be fair and play by the rules, or convictions you've obtained by skirting the boundaries of what's right may eventually be overturned.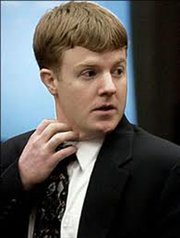 And in the case of Chantilly High grad Justin Wolfe — convicted of a murder-for-hire scheme in 2002 and sentenced to death — that's just what's happened.
In July 2011, a federal court in Norfolk ruled that Wolfe's due-process rights had been violated before and during his capital-murder trial in Prince William County; so he overturned Wolfe's convictions and sentences. Then last Thursday, Aug. 16, because of "prosecutorial misconduct," the U.S. Court of Appeals for the Fourth Circuit upheld that ruling.
It's now up to the state Attorney General's Office to either retry Wolfe or set him free. It may also appeal the ruling to the U.S. Supreme Court. But as far as Wolfe's mother, Terri Steinberg, is concerned, enough is enough.
"The commonwealth should not appeal the court's ruling," she said. "This case has already gone on too long, wasted too much taxpayer money and destroyed too many lives. Justin is innocent. He has spent 11 years in prison for a crime he did not commit. It is time for the commonwealth to stop pursuing this wrongful conviction and for Justin to come home to his family."
Now 31, Wolfe has spent more than a decade on death row in Sussex No. 1 State Prison in Waverly, Va. But when 21-year-old, Centreville High grad Danny Petrole was murdered in his car in front of his Bristow townhouse — on March 15, 2001 — it was the night before Wolfe's 20th birthday.
"[The prosecution] said this is what you've got to say or you're getting the chair."
— Owen Barber, Petrole's killer, testifying during Wolfe's appeal
The shooter was Centreville's Owen Barber IV, then 21. When Petrole arrived home, Barber fired 10 shots from a 9 mm Smith & Wesson, through Petrole's passenger-side window, with all but one bullet striking him. Driving away, Barber flung the gun in a nearby intersection. Both he and Wolfe then fled the state, but were arrested that April.
Petrole was the son of a former Secret Service agent. But when police searched Petrole's belongings, they discovered nearly $1,000 in his wallet and $17,460 in the trunk of his car. In his townhouse were guns, $120,366 and nearly $500,000 worth of ecstasy and marijuana. It was later revealed that Petrole spent $360,000/month buying marijuana from Seattle, pocketing $100,000 to $140,000/month from selling it.
Barber and Wolfe were 1998 Chantilly High grads; Petrole graduated in '98 from Centreville. During Barber's and Wolfe's trials in Prince William County Circuit Court, much of the testimony came from young, self-admitted drug dealers and users in the local area.
Both Barber and Petrole sold marijuana. According to court testimony, Wolfe, too, had a high-level operation, buying marijuana from both of them and dealing it to others. Initially facing the death penalty for killing Petrole, Barber agreed to testify against Wolfe. He said he hadn't known Petrole, but killed him because Wolfe had hired him to do so; in return for his testimony, Barber's charge was reduced from capital to first-degree murder.
In January 2002, Wolfe was convicted of capital murder, since murder-for-hire is a capital offense. Five months later, Wolfe was sentenced to death, as his jury had recommended, plus 30 years in prison for drug distribution and three years for use of a firearm in the commission of a felony. On Aug. 6, 2002, Barber was given 38 years in prison.

Wolfe has always maintained his innocence, and Barber provided the only evidence directly linking Wolfe to the murder. But during a November 2010 evidentiary hearing in Federal Court in Norfolk, U.S. District Court Judge Raymond Jackson heard evidence not presented in 2002.
In his July 2011 decision to overturn Wolfe's convictions and sentences, Jackson wrote that the commonwealth "failed to disclose evidence indicating Barber had a relationship with Petrole" prior to his death. This disclosure, he wrote — plus statements from a confidential informant that "Barber owed Petrole money [and] Petrole had a hit out on Barber" — could have impeached Barber's testimony.
Furthermore, prosecutors failed to disclose a report from Det. Samson Newsome explaining that, during his first interview with Barber, he told Barber that implicating Wolfe "could mean the difference between execution or life in prison."
The prosecution also withheld evidence indicating that Barber told his roommate, Jason Coleman, that he acted alone on the night of Petrole's murder. But at the evidentiary hearing, Coleman testified to that effect.
Jackson also agreed with defense attorneys' claims that the prosecution withheld evidence of and never pursued alternate theories of the crime, including a Washington State drug dealer with a possible motive to kill Petrole.
"Evidence had been tenaciously concealed by the Commonwealth."
— Judge Robert B. King, U.S. Court of Appeals, Fourth Circuit
In the Aug. 16 opinion of the U.S. Court of Appeals, Fourth Circuit, Judge Robert B. King, wrote, "The single, momentous item of suppressed Barber-impeachment evidence on which we rest today's decision is a written police report reflecting that — before Barber ever asserted that Wolfe hired him to murder Petrole — Prince William County Det. [Samson] Newsome advised Barber that he could avoid the death penalty by implicating Wolfe."
The Newsome report documents the detective's April 14, 2001 conversations with Barber following his arrest. Newsome told Barber the police knew he'd killed Petrole, but believed he'd done it at Wolfe's behest.
"I told him he was potentially facing a capital murder charge and he needed to help himself," said Newsome. "[Barber] then said, 'What do I get if I name the higher up?' I told him it could be the difference between capital murder or first degree, execution or life in prison, or that the commonwealth may be willing to make a recommendation in sentencing."
"The Commonwealth inexplicably withheld the Newsome report from Wolfe until these proceedings in 2010, after Wolfe's first appeal and during contentious discovery proceedings," wrote King. "During the Nov. 12, 2010 evidentiary hearing, Barber recanted his trial testimony while under oath."
At that time, Barber said the police, prosecutors and even his own attorney had influenced what he said to implicate Wolfe in a murder-for-hire scheme. King noted that Barber also had the following exchange with the commonwealth's lawyer during cross-examination:
Lawyer: "Wasn't their statement to you that they wanted the truth?"
Barber: "They said they wanted the truth. But at the same time, they said this is what you have got to say or you are getting the chair."
Explaining his actions, Ebert told the court that his office doesn't have an "open-file policy," providing criminal defense attorneys access to entire case files against their clients. But, wrote King, "The Newsome report is material because it reflects that Barber had a motive to misrepresent the facts regarding Petrole's death."
Furthermore, he wrote, "Wolfe had to labor for years from death row to obtain evidence that had been tenaciously concealed by the commonwealth and that the prosecution should have disclosed prior to Wolfe's capital murder trial."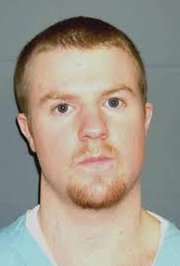 King also stated that, whatever evidence exists of Wolfe's alleged drug-dealing is "inevitably tainted by the prosecutorial misconduct in this case. The conduct of the prosecution in concealing the Newsome report undermines confidence in the fairness and propriety of the entire trial, including the drug-conspiracy conviction, rendering that misconduct a sufficient independent basis for vacating each of Wolfe's convictions and ordering his unconditional release or retrial."
Afterward, Wolfe's attorney, Ashley Parrish, said he's hopeful that Virginia will "stop pursuing this wrongful conviction and allow Justin to return home to his family." Wolfe's mother said her heart goes out to Petrole's family and she's "grateful to the courts for doing justice in Justin's case."