Centreville — I have loved living in Centreville for 24 years, but my family's history in the village goes back 150 years to the Civil War. In August 1862, my great, great grandfather McGraw marched with New York's 157th Infantry to the tiny town. The Republican state senator and abolitionist had one goal: end slavery. When Lieutenant McGraw arrived, he found thousands of soldiers bivouacked in the desolate village where a second battle in Manassas had just tinted Bull Run's water red with the shredded bodies of approximately 25,000 men in blue and gray. Little did he know that his new home — a tent — would transform into a peaceful house for his great, great granddaughter a century later.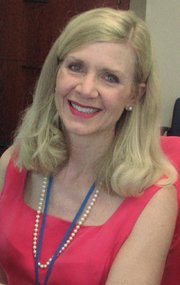 Today, Centreville's historical markers are the few reminders of The War Between the States. Our village, once bald after Union and Confederate soldiers cut down every tree for firewood and barricades, now explodes with colorful leaves and blossoms instead of bombs. Magenta Crape Myrtles along Stone Road and mighty trees that burst into orange, red and yellow every fall throughout the Cub Run Stream Valley represent a beautiful, thriving community where Yankees and Southerners work and play with people from all over the world.
While living 14 years in Virginia Run and 10 in Sully Station II, I've seen our village grow from one grocery store and a couple traffic lights to — well — a lot more. New schools, churches, stores, and restaurants have come along with people looking for groomed communities and nice neighbors. No longer do people say Centreville must have been the home Jed Clampett's family before they moved to Beverly, Hills that is; swimming pools. Ha! We have lots of "cement ponds." And who needs movie stars when you have Redskins!
I work for NOVEC. Our underground power lines in many Centreville communities have allowed for a better vista of trees, as well as fewer power outages when storms roll through town.
As a former member of the Virginia Run Board of Trustees for seven years and a current member of the Sully District Council, I've seen how community leaders have made sure developers built handsome homes and developed business areas with manicured landscaping. I like how Centreville is free of billboards and commercial clutter.
Our town offers its residents excellent schools, worship houses for various denominations, theatre opportunities, delicious restaurants, sports, and extensive bike trails. When you need to get away from it all, you can escape to the quiet, resourceful Centreville Regional Library. I love that place.
My family has enjoyed multiple social events in Virginia Run, Sully Station II, and Centreville including: July 4th parades and fireworks, National Night Out picnics, Cox's Farm Fall Festival, breakfasts with Santa, horse-drawn hay rides, and Easter egg hunts. For exhilarating spring and fall events, we've trekked to nearby Great Meadow in The Plains for the annual Gold Cup horse races.
If my great, great grandfather McGraw could come back to see Centreville today, I would thank him for his war service. And I'd show him how the once ravaged village has grown into a resplendent, wonderful place to live.