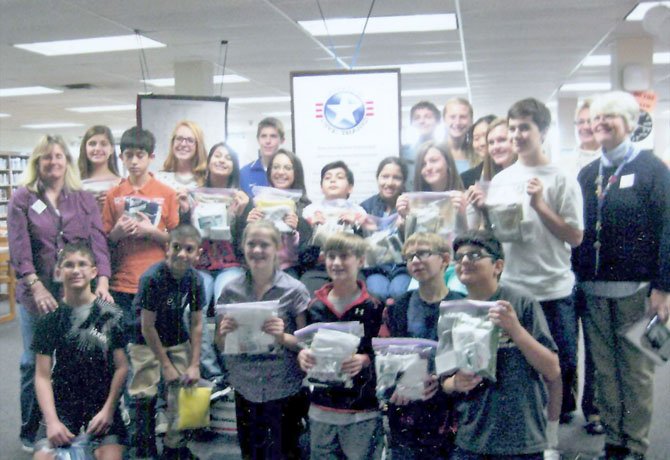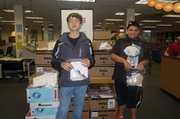 On Tuesday, Nov. 20, Cooper Middle School students worked together to assemble Hygiene Kits as part of nation-wide Hurricane Sandy Relief efforts. Cooper Librarian Leslie Psaltis and Special Education Teacher Roberta Richie organized the efforts after realizing the magnitude of devastation in New Jersey and New York the day after Hurricane Sandy swept through the Northeast Coast.
All Cooper students participated by contributing items needed in the kits in the weeks immediately following the storm and packaging the kits. The items were laid out systematically on long, rectangular tables in the library to allow students to form an assembly line, which proved to be an efficient way of packaging a large number of kits in a timely manner.
"We tried to use this opportunity to teach students unit of service and assembly lines that they learn in history class," said Psaltis. "The students put together 200 kits in just half an hour."
The kits included one wide tooth comb, one new hand towel, one new wash cloth, one toothbrush in its original package, one nail clipper, one bar of soap and six standard-sized band aids.
Working with the Church World Service, Psaltis and Richie organized for the packages of kits to be taken to New Windsor, Md., the location of a WHO warehouse, where the kits will be transported and distributed as needed.
Thanks to the generosity of Cooper students and their families, at least 474 kits have been packaged.