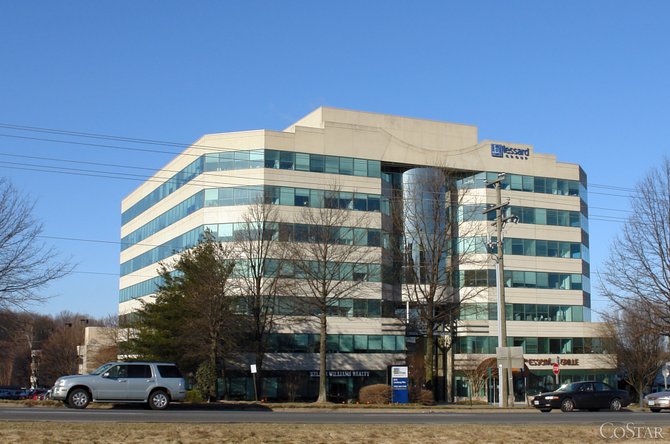 A 27-year-old, steadily growing government contractor will move its corporate headquarters to a new home in Vienna next year, in a deal brokered by two executives with The Ezra Company.
One of the leading commercial real estate firms in the nation that exclusively represents tenants, The Washington, D.C.-based Ezra Company, has negotiated on behalf of BRTRC in a 28,308-square-foot lease relocation at 8521 Leesburg Pike in Vienna.
In this long-term transaction, The Ezra Company Senior Vice President David Kinney and Principal/Executive Vice President Gene Martin represented BRTRC, which is presently based at 8260 Willow Oaks Corporate Drive in Fairfax.
BRTRC, which began operations in 1985 and provides high-level professional services to numerous federal-government agencies, plans to occupy its new space around Sept. 1 of 2013.
The privately held company employs several hundred people, including more than 100 workers at its main office. BRTRC has additional locations in Abingdon, Md., Burlington, Mass., St. Robert, Mo., and Warren, Mich.