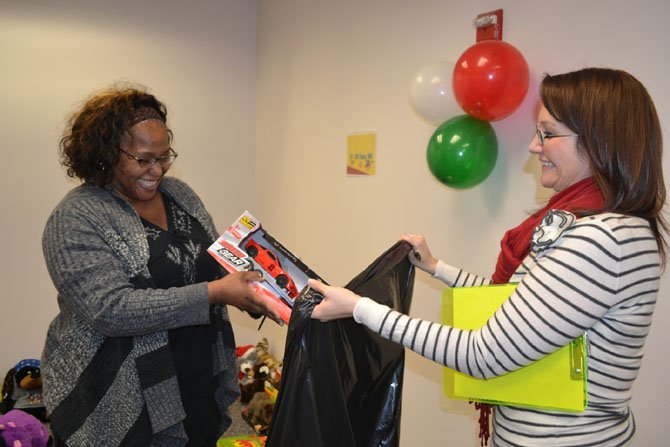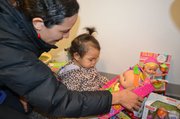 Alexandria — Thanks to the support of Toys for Tots and Operation Warm, the children of more than 50 Alexandria inmates received a holiday gift and, if needed, a new winter coat this season. On Tuesday, Dec. 11, family members and guardians picked up new toys and coats at the Alexandria Sheriff's Office headquarters on Mill Road.
Each year, Toys for Tots provides the Sheriff's Office with donated toys so t
hat children of inmates in the William G. Truesdale Adult Detention Center who cannot afford to purchase gifts will receive a toy during holiday celebrations. This year Toys for Tots of Quantico, under the direction of Marine Staff Sergeant Oscar Villegas, provided approximately 200 new toys, including stuffed animals, dolls, cars, trucks, balls and games.
Operation Warm donated 60 new coats as part of its Coats for Kids campaign, marking the second year in a row that Operation Warm has partnered with the Sheriff's Office.