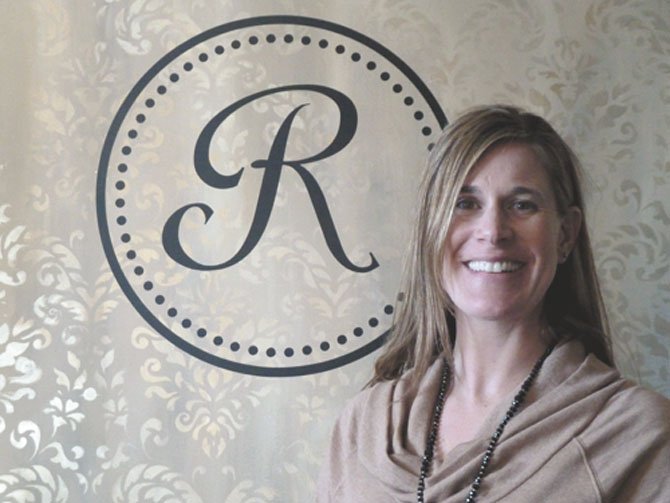 As soon as spring breezes begin to blow and the warm sunny days of April and May appear, a rooftop high above Rockville Town Center will come to life with dancing music, tantalizing food, happy hours and parties for young, old, single and married. Many don't know that the top floor of Rockville Town Center's VISARTS building is a near-by destination for fun and socializing — and Montgomery County's only rooftop venue.
Event planner Jennifer Kaye had a vision that the Rockville Town VISARTS Center rooftop would become a Mecca for fun-filled events for people of all ages. The Potomac native and the 1990 Wootton graduate has almost single-handedly made it happen. From late April through October, she facilitates more than 100 events, including teen and pre-teen dance parties, "meet and greets" for the over-21 crowd, fun-filled get-togethers for those 2-12 — and more. Her activities bring Rockville's government and private enterprises together. For each venue, she partners with a local Town Center restaurant to attract local residents to the VISARTS rooftop, creating business for the restaurant as well as drawing people to the variety of stores, restaurants and activities of the Town Center — and utilizing a space overlooking the Rockville skyline. Kaye is also helping the Montgomery County economy by hiring staff, security guards, performers, a DJ or local bands.
Kaye has been planning and promoting events for the Rooftop for the past five years. "All the Rooftop events benefit the town center as well as the restaurants and stores," she said. "There was no prior history, so it's all been by trial and error. In the past few years, I feel the variety of events I've promoted have targeted people of all ages and ethnicities."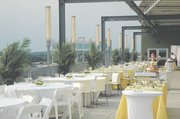 Kaye graduated from Florida State University with a degree in event planning and has experience working with corporations, individuals and the City of Rockville. "I love coming up with unique and creative ideas for events. Every social occasion is as special to me as to my client. I enjoy seeing the party come together — and the reactions from all those who had a wonderful time at the event."
The schedule is filling up fast. Tuesday through Friday evenings are reserved for 21 and older and feature food and drinks served by a local Town Center restaurants. Tuesday nights will be "Unplugged." Kaye brings in five or more local bands to play for dancing and socializing. Wednesday evening will be Karaoke night. The successful "Sky Thursday" and Friday's "Breese" evenings both feature DJ's for dancing. Saturdays are reserved for private social events — weddings, bar and bat mitzvahs, sweet 16 parties, quinceañeras, birthday celebrations or other events. One Sunday a month is KIDZROCK – a dance party for 2 – 12 year olds which features a children's entertainer. CLUB-ROCKVILLE for middle-school students and the high school dance parties will also be fit into the schedule.
Keeping the diversity of Montgomery County in mind, Kaye also initiated a monthly gathering for Gays and Lesbians called "Pride in the Sky" and a Latino Dance evening titled, "Beso in El Cielo" (Kiss in the Sky.) Northwest High School class of 2002 has booked a date for their class reunion and corporate groups, charity events and other groups are quickly discovering the charm of a summer event "up on the rooftop."
The cost to attend the weekly events is from $5 - $15. They are open to the public. Kaye states that prices for renting the venue for a wedding or other event are comparable to other rental spaces in Montgomery County. "When the space is rented, we guarantee both outdoor and indoor space," she said. "Therefore we have a back-up plan should we need it. I am available to plan the entire event and to provide lists of caterers, bands, DJ's and everything one needs for a successful and beautiful event. This one-of-a-kind venue is centrally located and can hold more than two hundred people. The Rooftop is a gorgeous place for a wedding, rehearsal dinner or any special affair."
Kaye can be reached at 301-202-7663 or 240-355-5718 or via e-mail at Jennifer@RockvilleRooftop.com. For the event schedule or to view the venue, check out the website at www.rockvillerooftop.com.
Susan Belford
The Almanac