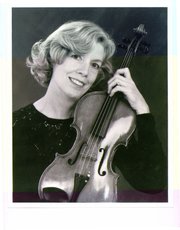 Marcia Ferritto, a professional violinist with the Cleveland Pops Orchestra who teaches Orchestra and Chamber music at the Cleveland Institute of Music, will join with Flint Hill Middle and Upper School Orchestra teacher Jason Day in a 50-minute viola/violin concert featuring the works of Mozart, Martinu, and Bartok. The event, which is free and open to the public, will take place on Friday, Feb. 24, at 7 p.m., in Olson Theater, located on Flint Hill's Lower and Middle School campus at 10405 Academic Drive in Oakton. No reservations are required.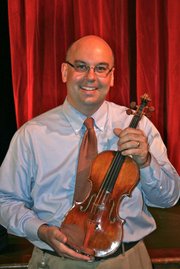 The artist has appeared as a soloist and in chamber ensembles in the US and Canada, including the International Viola Congress in Toronto; the Kennedy Center and the Phillips Collection in Washington, D.C.; the New York and Philadelphia Composers Forum; Blossom Music Center Festival Forum; and the Pennsylvania Academy of Fine Arts in Philadelphia.
Ferritto will also be spending several days on the Flint Hill campus as an "Artist in Residence," working with Middle and Upper School orchestra students in Day's classes. Flint Hill School often brings in artists to work closely with students in their area of interest and expertise, particularly during the School's "Arts Jam" activities, which focus on and celebrate the arts. This year's "Arts Jam" will take place during the month of April.