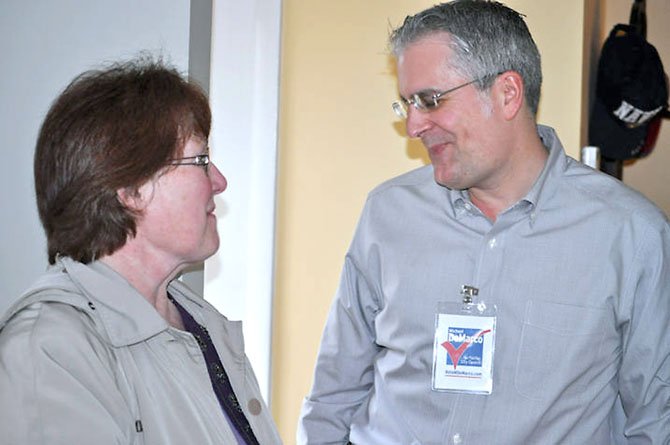 More than 70 people turned out to help Michael DeMarco launch his bid for the Fairfax City Council during an open house at his Mosby Woods home. DeMarco, who is chairman of the Fairfax Economic Development Authority, has lived in the city for 12 years with his wife Joanne and three children.
This was his first public event since filing to run for a seat in the May 1 election.
In his remarks to the gathering of supporters, DeMarco said he has a vision for Fairfax that will attract young families, businesses and provide for seniors and education.
"If we're serious about the future viability of the city, then we must be serious about creating the quality of life amenities that will attract new families, young professionals and small to medium sized businesses to the city," DeMarco said. "Smart economic growth helps us deliver those amenities to the community."