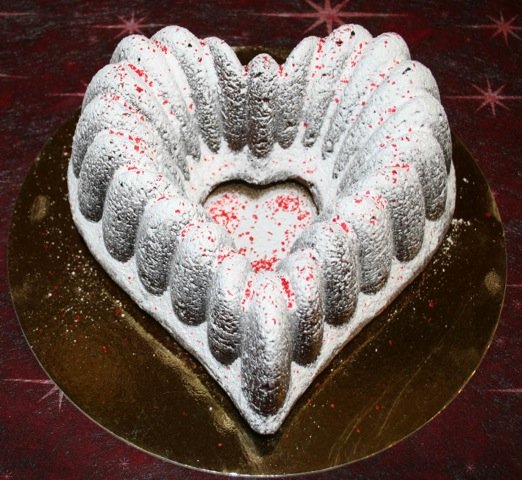 For all things chocolate, plan to attend the Chocolate Lovers Festival, a two-day event that
takes place each year in Old Town Fairfax. This year's event is Saturday, March 3 from 8 a.m.-5 p.m., and Sunday, March 4, from 12-4 p.m.
A family-friendly favorite, popular events include the Taste of Chocolate, featuring chocolate vendors selling anything and everything chocolate; the Chocolate Challenge, an arts extravaganza where pros and amateurs compete for prizes; the Kiwanis Pancake Breakfast featuring chocolate chip pancakes; historic re-enactments; children's activities; open houses at historic buildings and much more.
This year's Valentine will feature a picture of the Fairfax Theater and five "tasting pogs," for chocolate tastings at Old Town Hall during the Festival.
For more information, go to www.chocolatefestival.net.
Festival Events
Taste of Chocolate
March 3 - 10 a.m. to 5 p.m.
March 4 - noon to 4 p.m. (admission stops a half-hour before the event ends) - Old Town Hall, 3999 University Drive. Surround yourself with hundreds of the finest chocolate sensations area confectioners have to offer. Items to purchase include cakes, candies, brownies, fudge, ice cream and other delicious concoctions.
The annual collectible Chocolate Lovers valentine includes a matted sketch of the Fairfax Theater drawn by Jackie Liedl of Local Color and a coupon redeemable for five taste pogs. The limited edition valentine costs $5 through March 2. If supplies last, valentines will be sold during the festival at the Taste of Chocolate in Old Town Hall.
Chocolate Challenge and Silent Auction
March 3 - 10 a.m. to 5 p.m.
March 4 - noon to 4 p.m.
Nutrition Kitchen, 3950 University Drive Chocolate Challenge entry $1. See displays of chocolate cakes, cupcakes and sculpture by professionals and amateurs alike, then join the the area's most talented chefs and chocolatiers in judging the winners. "Best judged" entries receive a cash prize. Donated cakes and other items will be open for silent auction bidding through 3 p.m. Sunday.
Those who attend the Chocolate Challenge also will be able to use their admission ticket to vote for people's choice award as well as participate in the silent auction with a myriad of prizes.
For more detailed event schedule visit www.choclatefesti...