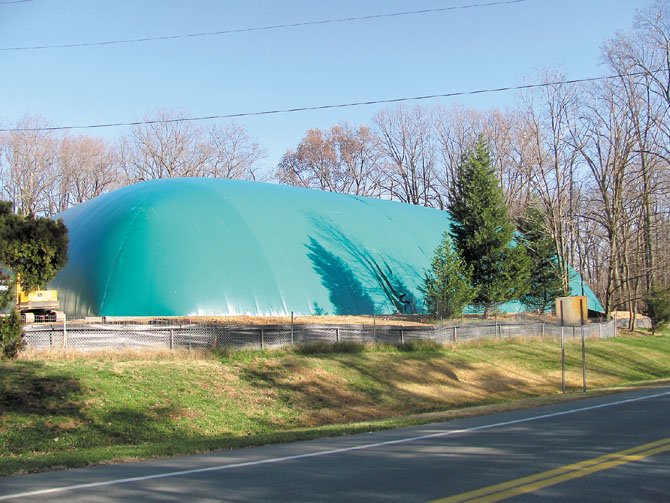 Potomac — West Montgomery County Citizens Association has formally challenged the Montgomery County Circuit Court ruling that permitted the Potomac Swim and Recreation Association to install and operate its tennis bubble on Oaklyn Drive.
West Montgomery filed an appeal to the Court of Special Appeals, president Susanne Lee said at this month's WMCCA meeting.
In early 2009, the swim club's attorney Michele Rosenfeld sought permission to add an additional tennis court, club hours and the tennis bubble, among other things.
That same year, Montgomery County hearing examiner wrote an 87-page review denying the tennis bubble but granting other parts of the club's request. In July 2009, the Board of Appeals denied permission to add the bubble.
Rosenfeld appealed this decision for the swim club in the Circuit Court of Montgomery County in July 2010, and the court ruled that the club must be allowed to install the bubble.
Since then, Potomac Swim and Recreation Association has spent more than $700,000 to construct the tennis bubble.
Opponents of the bubble, including neighbors and West Montgomery officers, say they were not notified about the appeal and didn't have the opportunity to have their say in court.


IN NOVEMBER, neighbors registered an official complaint against the swim club saying the pool and recreation club has already violated conditions of its new special exception.
The Department of Permitting Services investigated the complaint and finalized its report earlier this month.
DPS found no violations of the special exception, according to Board of Appeals documents.