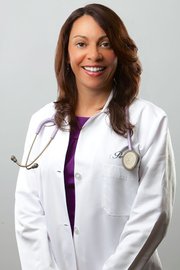 PartnerMD, a subsidiary of Markel Ventures of Richmond, announces the addition of a new doctor to its McLean practice. Dr. Kaleen Kitay, formerly of Prosperity Internal Medicine, will join PartnerMD on Aug. 1.
The addition of Kitay to the McLean practice is the first step to the expansion of PartnerMD in the Northern Virginia market. More locations are planned for the market in the coming months. Previously, PartnerMD expanded its Executive Health program with the addition of Dr. Jeffrey M. Graves, formerly of The Greenbrier Clinic, to the Richmond and McLean practices.
"Dr. Kitay is a great fit to join and help grow our practice in McLean. We're excited to move forward with the expansion plans, especially when we find quality doctors who share in our overall mission to provide exceptional customer service," said Linda Nash, CEO & Founder.
Kitay will join Dr. Sandy Ibrahim to provide state-of-the-art health screenings, in-depth consultations and physician-directed analysis and coaching of health goals for PartnerMD's members in McLean.
"Moving my practice to PartnerMD allows me to practice medicine in an environment that promotes quality physician-patient relationships," said Dr. Kitay.
Kitay is board-certified in internal medicine and is licensed by the Commonwealth of Virginia. She is also a volunteer physician with the Arlington Free Clinic. She received her bachelor's degree from State University of New York at Binghamton and her medical degree from State University of New York Health Science Center at Brooklyn.
PartnerMD provides membership medical care, executive physicals and corporate wellness programs. PartnerMD serves more than 4,200 members in three locations, with more planned for the coming months.
Visit PartnerMD on the web at www.partnermd.com.